We celebrate Earth Day on April 22nd to raise awareness about the importance of protecting the environment and to take action on environmental issues on local, national, and global levels. In honor of this annual event, Drawdown Georgia is lifting up just a few of the many Georgia researchers, advocates, businesses, and philanthropists who are helping to build a "leaderful" movement to bring climate solutions home.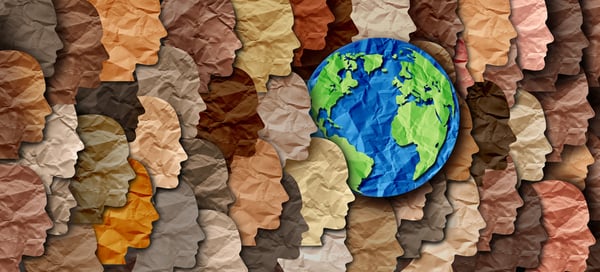 What is Drawdown Georgia?
Drawdown Georgia is the first state-focused initiative to adapt the climate solutions identified by Project Drawdown to provide a road map that is tailor-made for our state's unique economic, social and natural resources. With funding and leadership from the Ray C. Anderson Foundation, the research team behind the first phase of Drawdown Georgia was led by Georgia Tech, with researchers from Emory University, Georgia State University, and The University of Georgia. The Drawdown Georgia researchers sought to identify and evaluate the 20 highest impact solutions for reducing greenhouse gas emissions in Georgia over the next decade.

With this framework of 20 climate solutions established, Drawdown Georgia is bringing together businesses, universities, policymakers, NGOs, and others to reduce carbon emissions while also advancing "beyond carbon" dimensions, such as advancing equity, promoting economic development, improving public health, and nurturing the larger environment.
Who is Scaling Solutions with Drawdown Georgia?
Today, Drawdown Georgia is a multi-faceted initiative that is led by Georgians in every part of the state. When you ask the question, "Who is Drawdown Georgia?", the answer has to include:
Are you ready to meet some of the leaders in our leaderful movement? We'll be introducing many of them to you through a new Drawdown Georgia video series, with the first video launching today.

Watch the video below to learn more about the work being done by Drawdown Georgia and hear from:
John Lanier, executive director of the Ray C. Anderson Foundation
The Ray C. Anderson Foundation is a private family foundation honoring the legacy of John's grandfather, the late Ray C. Anderson (1934-2011). Ray was a globally recognized industrialist and pioneer for environmentalism, and Lanier continues his legacy today through Foundation programs that seek to create a brighter, more sustainable world.
Blair Beasley, director of climate strategies at the Ray C. Anderson Foundation
Blair was a member of the original Drawdown Georgia research team and now works with the Foundation to help bring that research to life. Prior to joining the Foundation, she was part of the Georgia Climate Project Leadership Team and also spent seven years with the Energy Project at the Bipartisan Policy Center in Washington, D.C.
Jasmine Crowe, founder and CEO of Goodr
Goodr is a sustainable waste management company that leverages technology to combat hunger and reduce food waste. Under her direction, Goodr has redirected nearly five million pounds of surplus food from restaurants, event centers, airports, and businesses to the millions of food-insecure people. Jasmine is also a co-chair of the Drawdown Georgia Leadership Council.
Codi Norred, executive director of Georgia Interfaith Power and Light (GIPL)
Codi leads GIPL, a nonprofit that engages communities of faith in environmental stewardship and sustainable practices that honor Creation. GIPL is a key partner in Drawdown Georgia Congregations, an initiative that seeks to create practical pathways for congregations to implement practical climate solutions.
Beril Toktay, faculty director of the Ray C. Anderson Center for Sustainable Business ("Center") at the Georgia Tech Scheller College of Business
Dr. Toktay was also an original Drawdown Georgia research team member and an organizer of the Drawdown Georgia Business Compact, a project of the Center that seeks to leverage the collective impact of Georgia's business community to achieve net zero carbon emissions in the state by 2050.
Meet the People Behind the Drawdown Georgia Movement
Watch our new video below to hear from all of these Drawdown Georgia leaders and learn more about each of their roles in the movement.