Drawdown Georgia is focused on how our state can grow climate solutions to draw down greenhouse gas emissions in Georgia. But right now, all eyes are on Washington, D.C., and the Build Back Better Act.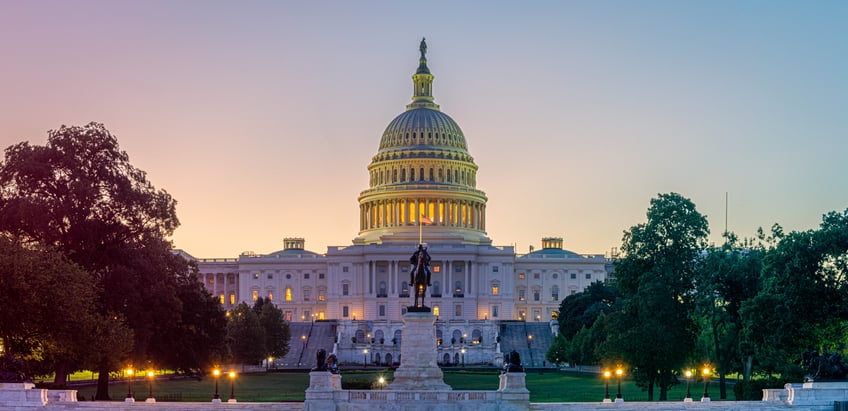 The Infrastructure Bill and the Build Back Better Act
Two legislative packages - the bipartisan infrastructure bill passed by Congress on November 5th and the Build Back Better Act under Congressional consideration now - offer historic investments. These bills will most likely help shape the cost and pace of scaling many Drawdown Georgia solutions.
The $1.2 trillion bipartisan infrastructure bill that is now headed to the president's desk includes investments that support several Drawdown Georgia climate solutions.
For example, over the next eight years, the bill allocates nationally:
Money to support electric vehicles, including $73 billion for electric vehicles and charging infrastructure and $2.5 billion for zero-emission buses;

Money to support low-emissions vehicles, including $2.5 billion for low-emission buses;

Money to support public transit, including $39 billion to modernize transit; and

Money to support the country's electric grid and power structures, which is necessary to scale renewable energy, including $73 billion for these projects.
Biggest Emissions Reductions Tied to Build Back Better Act
Modeling of the bills' impacts from some of the leading experts shows that, on its own, the infrastructure package will not make significant reductions in U.S. greenhouse gas emissions. Instead, the modeling shows that the biggest emissions reductions are tied to the Build Back Better Act, which is still making its way through House and Senate negotiations.
Unlike the infrastructure bill, the Build Back Better Act does not have bipartisan support. Therefore, all Senate Democrats and virtually all House Democrats will have to support the bill in order for it to become law.
What could the Build Back Better Act do to support Drawdown Georgia climate solutions?
The bill has changed shape as it has moved through negotiations. But, the current $1.75 trillion version includes $555 billion for priorities related to climate change, including many provisions that would reduce the cost and increase the adoption of Drawdown Georgia solutions.
The heart of these provisions are subsidies that would make it cheaper to build clean energy and purchase low-carbon technologies, with extra incentives for products made in America. For example, there are subsidies that would support:
New large-scale solar energy, including subsidies to build new solar power plants and that support solar, including new high-voltage transmission lines and grid-level energy storage;

Electric vehicles, including light-duty trucks and new and used electric cars;

Rooftop solar installations; and

Energy-efficient appliance purchases, including electric water heaters and heat pumps
Under the current version of the bill, for example, consumers could get a $7,500 tax credit when they buy a new electric vehicle. If that car is assembled in the United States with an American-made battery, that tax credit would rise to $12,500. We know from experience in Georgia that when tax incentives are offered on electric vehicles, their sales rise substantially. And, when those tax incentives expire, sales fall flat.
Build Back Better and Environmental Justice
Importantly, the bill also focuses on environmental justice, by prioritizing investments in projects that deliver returns to disadvantaged communities. This focus on equity is also at the forefront of Drawdown Georgia.
Both the infrastructure bill and the Build Back Better Act are more sweeping than described above. But when filtered through the Drawdown Georgia lens, there is a lot of overlap.
Drawdown Georgia offers us a road map to scale market-ready, viable solutions. In the coming days, we will learn more about whether that plan will get a boost from Congress.