When we let food scraps, yard trimmings, and other organic materials decompose in landfills, methane, a potent greenhouse gas, is released. When we compost these materials instead, the organic matter is broken down by microbes into nutrient-rich, carbon-sequestering fertilizer.
Here in Georgia, composting is a community affair, with operations throughout the state tracked by the Georgia Environmental Protection Division on this interactive map.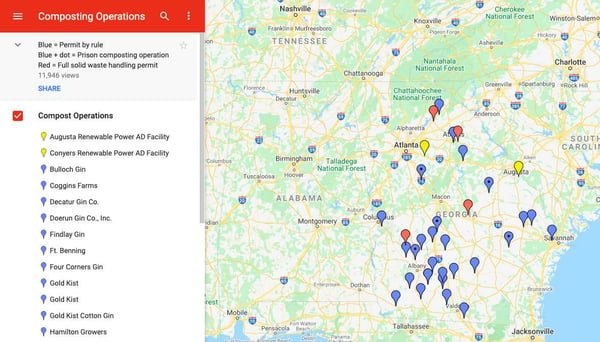 Additional resources are available through the Georgia Recycles Community Composting in Georgia Facebook page.