Did you know that increasing recycling at the household and community level is a key climate solution for Georgia?
That's because recycling materials is often less energy intensive than creating new materials. For example, we could reduce emissions in Georgia by one megaton - that's one million metric tons - simply by recycling 20% of the paper waste that is currently going to landfills.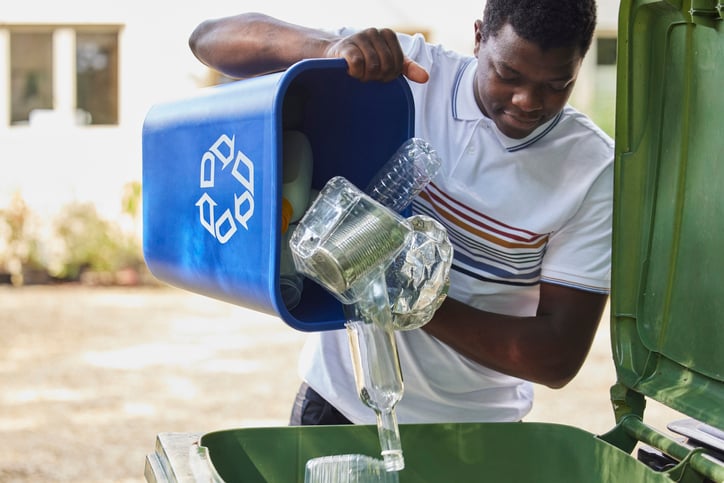 Avoid 'Wishful Recycling' at Home
It's important for all of us to make an effort to recycle as much as possible, but at the same time, putting non-recyclable items in the bin because we want to reduce our trash--often known as "wishful recycling"--can actually do more harm than good.
Here are just a few reasons why:
Items that are hard to recycle, like shredded paper or plastic bags, can tangle up machinery if they are sent to most recycling facilities.

Non-recyclable items - like hoses, for example - can contaminate recycled materials, adding costs for processors to perform additional sorting. This contamination can also make the resulting material undesirable to the companies that buy recycled plastics.

Some items, like lithium batteries, can cause explosions at sorting facilities.
Touring a Processor to Learn More About How to Recycle in Georgia
In order to learn more about recycling in our state, Georgia Interfaith Power and Light (GIPL) organized a visit to the WestRock Recycling Facility in Marietta, Georgia, for representatives of their Green Teams from a dozen congregations all over the metro area.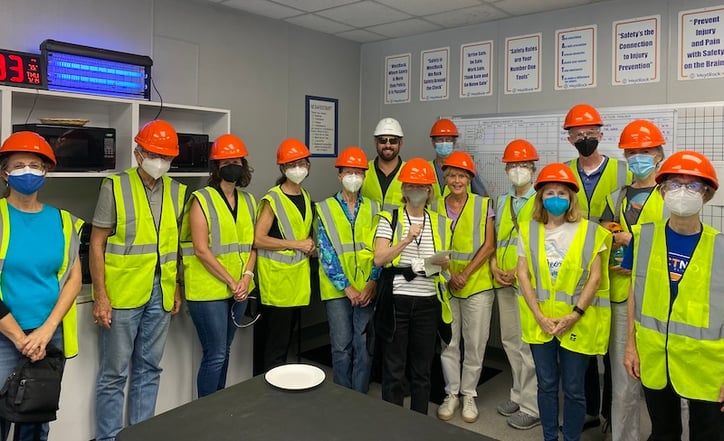 WestRock's staff provided a tour of their collection bins, sorting belts, optical scanners, and massive baling operation. This facility processes almost 12,000 tons of material each month, much of which comes from Cobb County and several municipalities within the city. Most of WestRock's recycled material becomes consumer packaging and liner board (cardboard's inner layer). Once baled material leaves Marietta, it becomes a new package within days at another WestRock facility.
The facility employs workers who diligently pick out problematic materials like plastic grocery bags, batteries, and propane canisters. Optical scanners, air blowers, magnets, and sifting screens do the bulk of the sorting. The WestRock staff stressed the fact that their goal is to eliminate landfill waste as much as possible because it saves WestRock money. They strive to process everything they can.
14 Recycling Tips to Reduce Waste and Emissions in Georgia
GIPL and the Green Team representatives learned a lot about recycling in Georgia on this tour. These tips will make it easy for you to put their learnings into practice in your home and community:
Tip 1: Confirm What Can Be Recycled
The most important tip is to find out where your recycling is going and contact the processor directly to confirm what they do and do not accept. Guidelines can vary widely between different companies. You may be pleasantly surprised at what they will actually take!
Tip 2: Quickly Rinse Recyclable Items
Don't worry about getting things completely residue free. Quickly rinse items, but small amounts of food are okay, like the peanut butter on the sides of the jar!
Tip 3: Keep plastic caps on bottles
Rather than separating caps from bottles, keep them together. This prevents the caps from getting caught in the sorting process.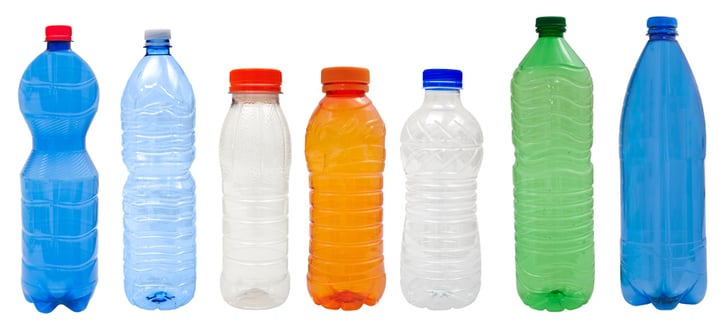 Tip 4: Recycle Your Pizza Boxes
Yes, pizza boxes are okay to recycle, if not overly saturated with grease. If they are truly grease-saturated, they go into the trash or your compost.
Tip 5: Include Containers That Contained Liquids
Look for the number within the Recyclable Symbol. Any plastic containers with 1s or 2s are particularly recyclable – those are any containers that have contained liquid.
Tip 6: Avoid Small and Shredded Paper
Avoid including small paper (playing card size or less) and shredded paper in your home recycle bin because those sizes gum up the recycling facility sorters.
Tip 7: Compost Used Paper Towels and Napkins
Generally, used paper towels and napkins should go in your compost, if you have a compost bin. Learn more about how to get started with composting in Georgia here.
Tip 8: Don't Add Flat Plastic to Recycle Bins
With plastic, recyclers want three-dimensional materials. Flat plastic (two-dimensional) doesn't work well in sorters and needs to go into the trash.
Tip 9: Recycle Plastic Grocery Bags at the Store
Take plastic grocery bags back to the store for recycling – don't place them in single-stream recycling containers.
Tip 10: Contact Your Garbage Facility to Dispose of Alkaline Batteries
Unfortunately, alkaline batteries can't be included in regular recycling. Georgia Recycles is a great resource for information on recycling and disposing of alkaline batteries.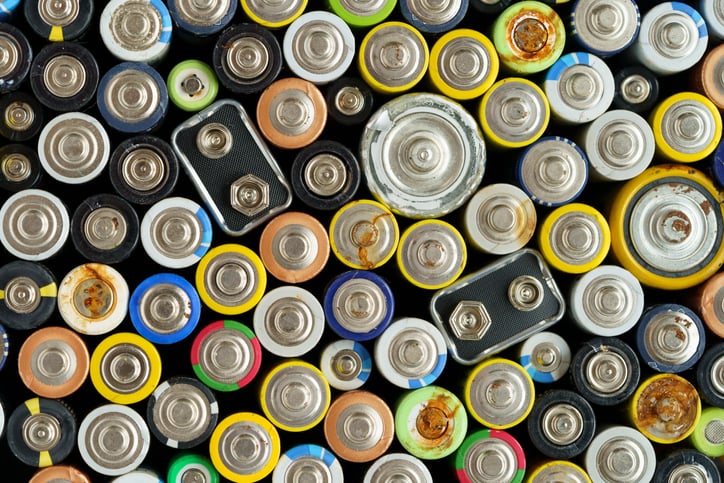 Tip 11: Contact Your Garbage Facility to Dispose of Lithium Batteries
Lithium batteries (like those found in laptops) can explode during the sorting process and should never be included in single-stream recycling. Many stores and community drop-off locations will accept lithium and other rechargeable batteries for recycling.
Tip 12: Consider Separating Glass Recyclables By Color
Be careful where you take your glass for recycling – you have a better chance of it actually being recycled if it's separated by color (as required at the DeKalb Farmers Market).
Tip 13: Avoid Machine Cloggers
Avoid items that could clog up machines: no plastic bags, ropes, chains, fabric, or other materials that can cause blockages/disruptions in the sorting process. These types of items belong in the trash.
Tip 14: Don't Recycle Dangerous Items!
Don't recycle items that could cause injury such as hypodermic needles, propane tanks, pressurized air canisters, or firearms – they can cause major injuries and even explosions in the facility.
How to Recycle Right in Georgia
Our efforts to recycle properly make a huge difference. We need to pay attention to the collection bins in the buildings we frequent and how to become smart sorters at home and whenever we are out. Learn more from the EPA about doing recycling right.
And above all, be sure to contact your local processor to find out what their specific guidelines are about what materials they do and do not accept.
For hazardous and hard-to-recycle items like shredded paper, batteries, and lightbulbs, look for an organization like CHaRM in your area that specializes in these materials.
Want to stay up to date on all the news about climate solutions in Georgia? Subscribe to the Georgia Climate Digest now!