Have you ever considered switching to a plant-based way of eating?
A plant-based diet is a way of eating that emphasizes nutrition from plants, and it's a powerful way to take individual action on climate. When you adopt a plant-based diet, you not only have the opportunity to improve your own personal health, but you have the opportunity to improve the planet's health, too.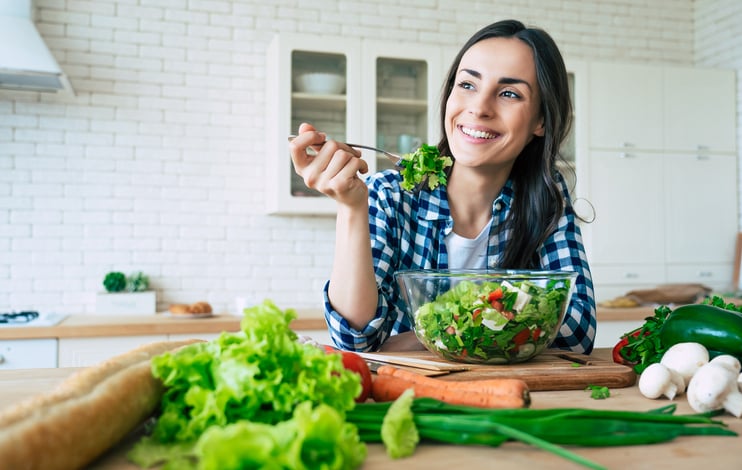 With the help of Dr. Keisha Callins, obstetrician/gynecologist at Community Health Care Systems in Georgia, Drawdown Georgia has created a comprehensive toolkit all about plant-based ways of eating to help you get started.
What Is a Plant-Based Diet?
A plant-based or plant-forward diet focuses on getting more of your nutrition from plants. Adopting this style of eating does not necessarily mean you have to become a vegetarian or vegan--unless that's what you choose to do. It can simply mean that you are eating fewer animal products and incorporating more plant-based foods into your eating patterns.
A Toolkit to Help You Switch to a Plant-Based Diet
Drawdown Georgia's "How to Switch to a Plant-Based Diet" Toolkit will walk you through what it would look like to adopt this style of eating, outline the many benefits of making the switch, and answer your questions about plant-based eating.
Some common questions and ideas addressed by the toolkit include:
Is Switching to a Plant-Based Diet Good for Your Health?
Like any diet, it depends on what foods you choose to eat on a regular basis. If you are following a well-balanced plant-based diet, you can easily ensure you are including the essential nutrients you need for optimum health, and may find it easier to get enough fiber and phytonutrients by following this style of eating.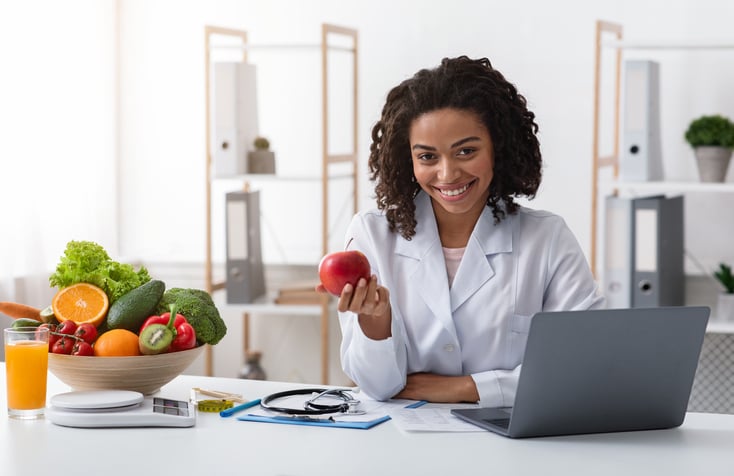 The toolkit also answers important questions about following a plant-based diet during pregnancy, and special concerns for those with health concerns or immune deficiencies.
How Do You Get Enough Protein on a Plant-Based Diet?
Many plant-based beginners are concerned about getting enough protein in their diets when they start eating less meat, poultry, and dairy products, but again, if you are following a well-balanced diet, consuming enough protein isn't difficult to do, even if you are an athlete.
In addition to highlighting common high-protein plant-derived foods, the toolkit will answer your questions about the nutritional value and digestibility of these protein sources.
Is a Plant-Based Diet Better for the Environment?
All of us can help advance climate solutions by adopting a plant-based diet to help preserve our ecosystem and environment. Recent studies show that even just removing beef from the typical American diet can lower the carbon footprint of our food by almost 25%.
This toolkit takes a deep dive into the benefits of a plant-based diet for our climate and environment, and offers advice for choosing both plant- and animal-derived products that can produce lower emissions.
How Do You Start a Plant-Based Diet as a Beginner?
If reducing the amount of meat you eat feels daunting, take it slow. Some may find it easiest to start by consuming smaller portions of meat at meals, then having meat as more of a garnish rather than the main event. Trying "meatless mondays" can be another gradual way to help you transition to a new way of eating.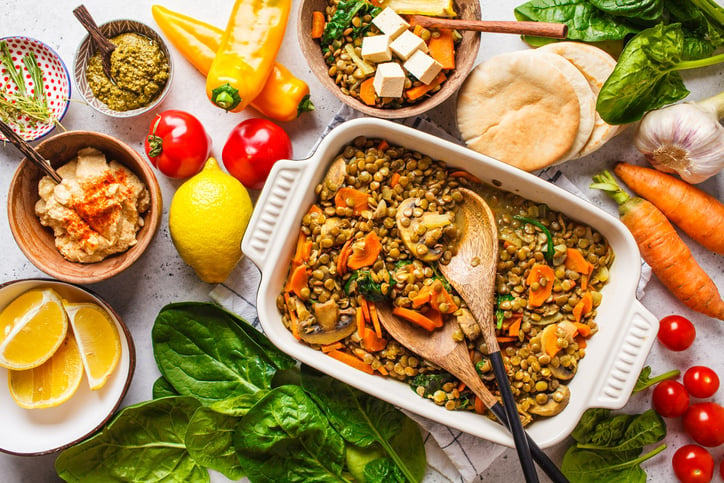 What Is a Good Plant-Based Meal Plan to Follow?
This is a highly individual question--we each need to find a way of eating that works for our lives, schedules, and families, whether that involves plant-based eating or not. When it comes to shifting to a new type of eating, being open to being flexible and trying new things is key.
Our plant-based diet toolkit shares a few healthy and delicious sample plant-based menus to inspire you as you adjust to a new diet.
What Are Good Resources for Plant-Based Recipes?
You've probably turned to Google to look for recipes in the past, but it can feel daunting to seek out reliable new sources for nutritious and delicious meals when you are changing up the way you eat.
Our toolkit recommends a few trusted cookbooks and websites that specialize in plant-based eating, but above all, we recommend taking advantage of your plant-based journey by taking your tastebuds on a global adventure. Many cultures around the world have unique, tempting plant-forward dishes to try. What better time could there be to explore them?
Ready to Try a Plant-Based Diet?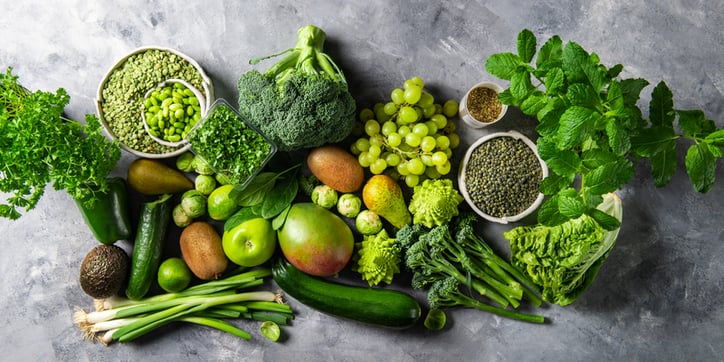 Switching to a plant-based diet doesn't have to mean going vegan, or sacrificing all the foods you love. It's also one of the most impactful individual actions you can take to help reduce GHG emissions. Drawdown Georgia's "How to Switch to a Plant-Based Diet" Toolkit is a great resource if you are curious about the benefits of a plant-based diet or looking for a guide to help you get started.
If you would like to find out more about climate solutions that are particularly effective in Georgia, check out the complete library of Drawdown Georgia toolkits and join the growing number of Georgians working on climate solutions together. To be notified when Drawdown Georgia publishes more toolkits like this one, subscribe now.