Drawdown Georgia can credit its existence, in part, to the inspiration of an early climate visionary from Georgia: Ray C. Anderson, born July 28th, 1934. This is the story of his legacy, from his initial awakening around the climate and the environment to the work continuing today at Drawdown Georgia and at Interface, Inc., the company he founded.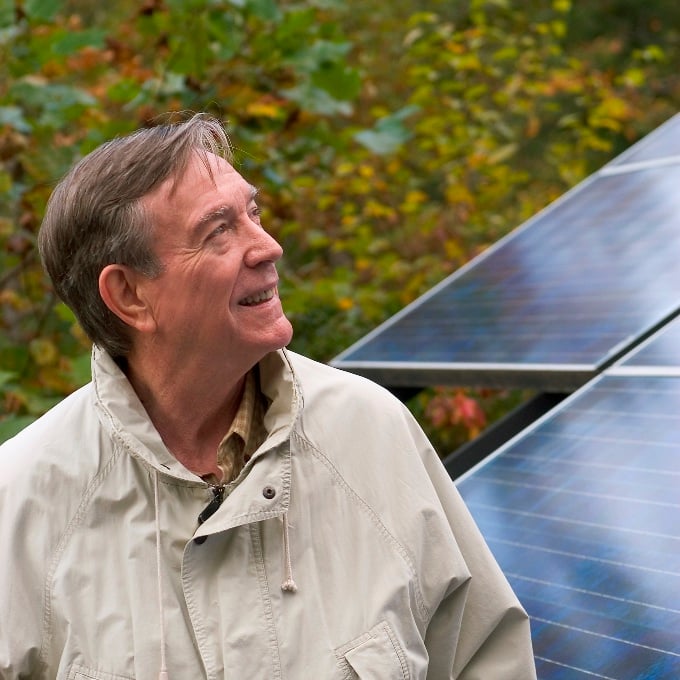 Ray C. Anderson and the Greening of Interface
Ray C. Anderson was the founder and CEO of Interface, a company that grew to become one of the largest global manufacturers of modular flooring, and is well known as a champion of the earth and the world's greenest CEO. The company was founded-- and still manufactures--in West Point and LaGrange, Ga., and calls midtown Atlanta its global headquarters.
It all started in 1994 when he was challenged with a customer question that would come to define the rest of his life: "What is your company doing for the environment?"
In an effort to answer that question, he read The Ecology of Commerce by Paul Hawken, which made him appreciate for the first time that not only was Interface doing much more harm to the environment than he had considered, but also that the company – and all businesses – have the power to undo that harm.
Mission Zero for Sustainability and a Reduced Environmental Footprint
Following that now famous "spear in the chest" epiphany, Interface established a sustainability vision called Mission Zero, and promised to eliminate the company's environmental footprint by 2020. Mission Zero led the company to achievements that have earned Interface a place in history, with the story captured in books, classrooms, and leadership seminars about early movers in purpose-driven business and sustainable enterprise.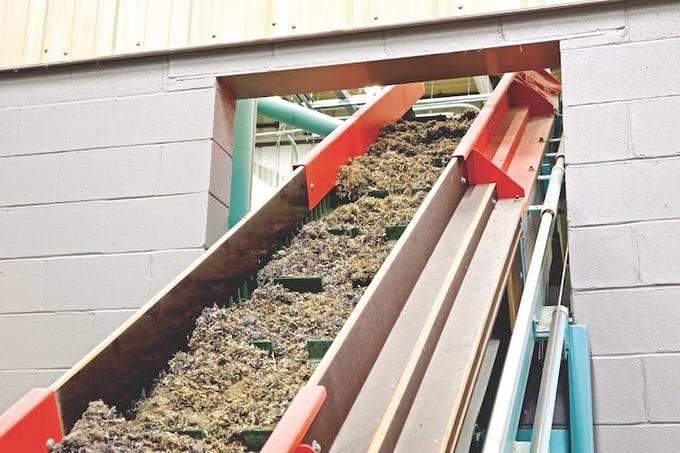 Building Demand for Recycled Content
Along the way, Interface changed the carpet industry and inspired other companies, too. For example, it was Interface's demand for recycled content in nylon that moved suppliers to develop recycled nylon when it was still thought to be infeasible or impossible. Over time, yarn vendors found ways to incorporate post-consumer and post-industrial waste. Now 100% recycled content nylon is a staple of the carpet tile industry, outdoor apparel industry, and even high fashion brands.
Carbon Offsets, EPDs, and Picking Carbon Smart Products
Interface was also the first to begin to offer carbon offsets for products, and the first to publish now mainstream environmental transparency documents called Environmental Product Declarations (EPDs). These EPDs are now the primary evaluation tool for measuring the carbon footprint of building products, and they help the market understand how to pick carbon smart products.
Going Beyond Carbon Neutrality
But Ray Anderson's vision always went beyond reducing damage. In his book Mid-Course Correction, recently updated by his grandson John Lanier, he talked about the need for businesses to go even beyond carbon neutral and instead seek to restore and enhance the planet's natural systems. Ultimately, Interface aims to become a restorative enterprise, and the company's recent innovations have taken a big step toward making that bold vision a reality.
Carbon Negative Carpet
In 2020, Interface launched its first-ever collection that includes the world's first carbon-negative carpet tile, which refers to a carpet tile that actually holds more carbon in the body of its material than was emitted to make the tile through the entire cradle-to-gate process.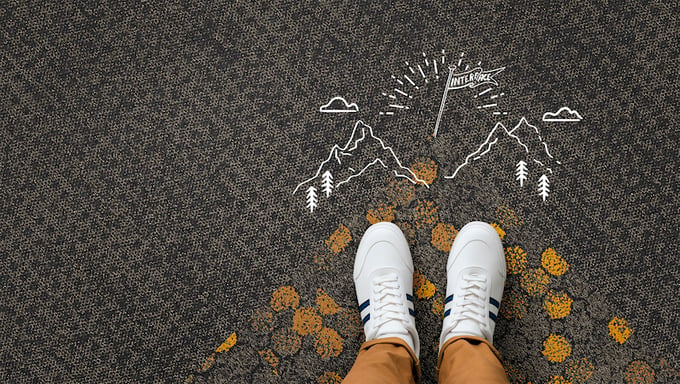 Cradle-to-gate Thinking
Cradle-to-gate refers to the raw material extraction, material processing, and final manufacturing life cycle stages that represent the highest impact elements of Interface's products. So the more of this product the company sells, the more carbon actually comes out of the atmosphere. This is beyond mission zero, and a concrete step in pursuing Climate Take Back™, Interface's mission to create a business model for reversing global warming that challenges business and industry to lead the way.
Climate Take Back
Climate Take Back rests on the dedication Interface showed for 25 years pursuing Mission Zero, the pillar of the plan it calls "Live Zero."

The company's carbon negative innovation drives it toward the second pillar: Love Carbon—to stop seeing carbon only as a waste emission that does damage and start to see it as a resource with which we can build and design.

The third pillar is "Let Nature Cool," a recognition that earth's natural systems will always be able to regulate the climate more successfully than humanity can.

The final pillar is "Lead the Industrial Re-Revolution," and focuses on bringing more businesses into the movement to reverse global warming, because Interface realizes the company can't do it alone. That's part of why Interface is so proud to be part of another extension of Ray's legacy—the Drawdown Georgia Business Compact.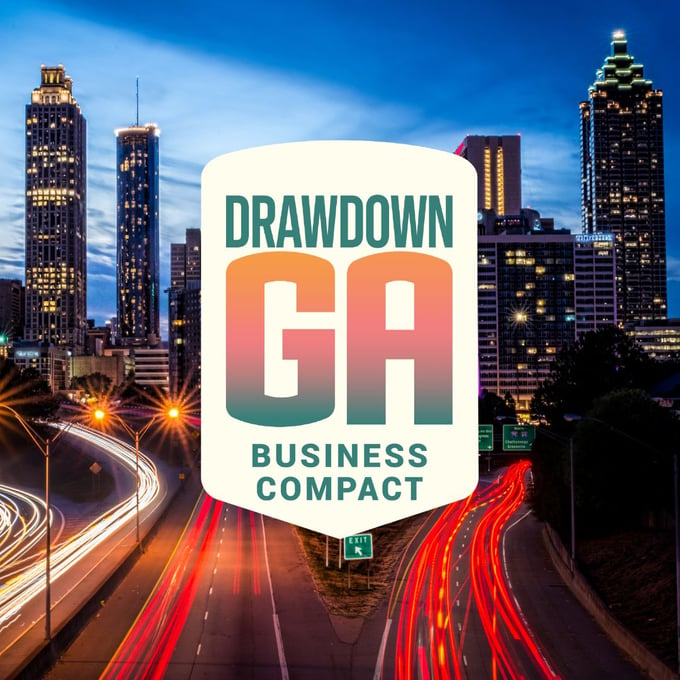 The Compact is a group of companies that are based or have a significant presence in Georgia that are committed to working together to unlock the potential of the 20 climate solutions in the Drawdown Georgia framework.

These 30+ companies are collaborating on policy platforms, best practices for renewable energy procurement, market-based solutions for circularity, and more. The team at Interface likes to say "to change everything, we need everyone," and believes this community of engaged companies is a perfect network to support and learn from as climate pressures mount around the world. And it's incredibly special that it is happening in Ray's home state, where this business community is taking the lead at a time when government collaboration at home and abroad is falling far short of what we know we need in the climate movement.
Reflecting on Ray C. Anderson's Legacy, and his Bold Vision to Ignite Carbon Drawdown Passion in Georgia
As all those touched by this same flame celebrate what would be Ray's 88th birthday on July 28th and look at the impact his company has had on the industry today, many Georgians share a sense of pride and fulfillment for the contribution we are making together starting here in our state.

As ambitious, creative, and thoughtful as he was going back to the mid 90s, we strive to take steps toward restorative business practices that even go beyond Ray's far-reaching vision. When Interface is at its best, the company is inspiring a different way of doing business, and as Ray used to say, "if we can do it, anybody can do it; and if anybody can do it, everybody can do it." So as Interface marks an important anniversary in its business, all of us at Drawdown Georgia and the Drawdown Georgia Business Compact invite you to join us. Let's redesign the world together.