The U.S. Green Building Council has awarded LEED Gold certification to the Savannah International Trade & Convention Center - it is the first convention center in the state to achieve this level of certification.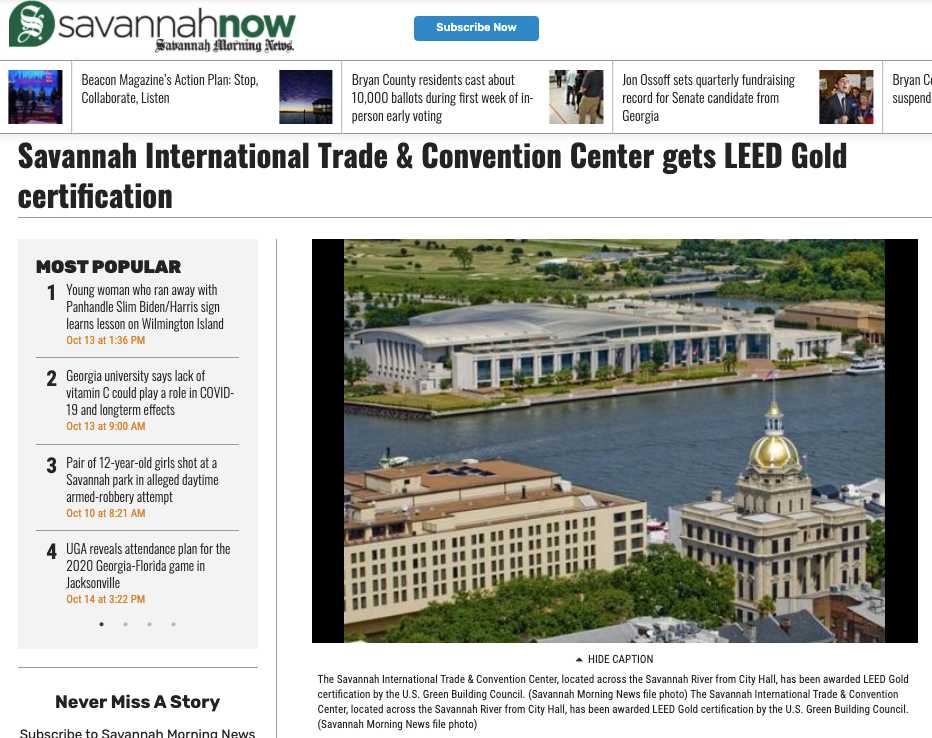 An article in the Savannah Morning News explains:
"Part of the LEED certification rating system is validating sustainable best practices already in place at a facility, and improving in other areas beyond energy efficiency and carbon emissions reduction ... LEED also forces facility managers to look inward at all operations and resource consumption. The Savannah team, along with sustainability consultants and engineers from Sustainable Investment Group, a national LEED consulting, training and services company, undertook the certification process more than a year ago, focusing on sustainable policy implementation, a comprehensive energy audit and various upgrades in an effort to earn the 60 points required for Gold-level certification."
Read the complete article here.