"If you want to go fast, go alone. If you want to go far, then go with a group."
That's the mantra of the Dope Pedalers, an inclusive bicycling group based in Atlanta that seeks to expand community, provide a support network, and promote cycling in the city. The group holds three rides per week that can range in size from a dozen bicyclists to as many as a thousand riders. The Dope Pedalers Community in Atlanta
The beginnings of the Dope Pedalers go back to 2014, when co-founder Jay Reid was living near the newly constructed Beltline and purchased bicycles from Walmart for himself and his friends to ride on the bike path. Reid had trouble keeping up with his friends that day, but his competitive nature drove him to continue biking and invest in a higher-quality bicycle.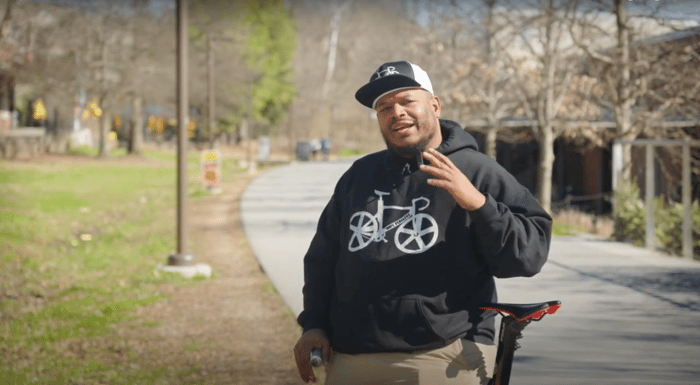 His 2-mile rides on the Beltline soon turned into 10-mile rides around the city, where he'd sometimes bump into other friends and local influencers. The group banded together to organize weekly rides on the Beltline and through Piedmont Park. This core group represented the beginnings of the Dope Pedalers.

As the group continued to grow, Jay Reid began designing apparel and created a Dope Pedalers clothing line. Today he describes the group as more than a cycling community, more than a clothing brand, but as a true movement that is open to all.
Biking in Georgia is a Climate Solution
Not only is riding a bicycle a tool for building community with groups like the Dope Pedalers and a great form of exercise, biking is also a key climate solution for Georgia. We could reduce emissions by one megaton--that's one million metric tons--if we eliminate 2.5% of car trips in our state by 2030.


We can achieve that by attending meetings virtually rather than in-person, or by choosing to walk, bike, or take an e-scooter to get where we're going when possible. Building supportive infrastructure like safe bike paths and increasing opportunities for teleworking can also help us scale this solution across the state.
The Benefits of Bicycling Go Beyond Carbon
Taking fewer car trips is an important way to take action on climate, but replacing some of your car travel with walking or biking has other benefits, too. When we reduce emissions from transportation, we can improve air and water quality, which benefits the environment and public health by releasing fewer pollutants.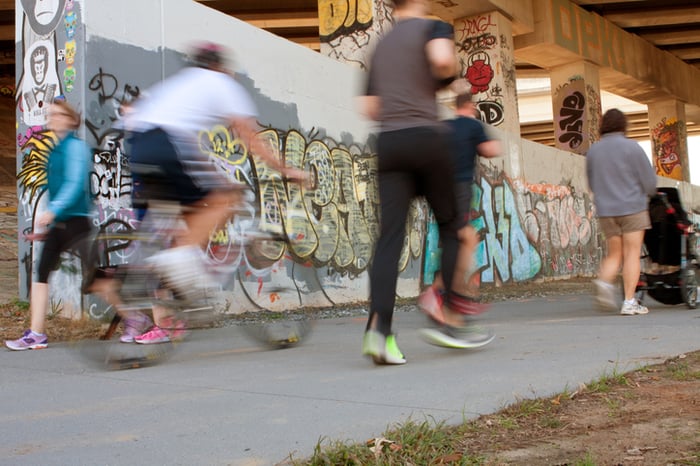 Alternative mobility solutions like walking, cycling, and e-scooters also create opportunities to increase physical activity, which can also benefit public health. Plus, it can be a lot more fun than sitting in traffic!
Meet the Dope Pedalers Bicycle Group in Atlanta
Get to know the Dope Pedalers by watching a short video from our friends at the Georgia Climate Project. This video is part of their series of Georgia Climate Stories that highlight climate impacts and climate solutions from across the state. You can explore the rest of the series on the Georgia Climate Project website.




This video was produced by Michael Schwarz with the generous support of the Ray C. Anderson Foundation and the Wilbur and Hilda Glenn Family Foundation.

Stay in touch with climate news and events from across the state by subscribing to the Georgia Climate Digest, our bi-weekly newsletter.