Successfully implementing the Drawdown Georgia framework depends on a wide diversity of effort, and a shared commitment to lifting up everyone in our state while we draw down emissions. Chaired by Jasmine Crowe-Houston, founder and CEO of Goodr, Inc., Burt Fealing, executive vice president and general counsel for Southwire, and Nathaniel Smith, founder and chief equity officer of Partnership for Southern Equity, the Drawdown Georgia Leadership Council guides and advances the effort to scale the 20 climate solutions identified as having the most potential to reverse climate change in Georgia in coming years.
The members of the Drawdown Georgia Leadership Council include: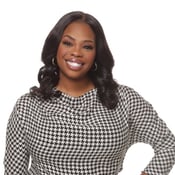 Co-Chair Jasmine Crowe is an award-winning social entrepreneur, TED Speaker, and leader who is working to make the world a better place one cause at a time. In 2017, after years of feeding people experiencing homelessness from her own kitchen, she launched Goodr, a sustainable waste management company that leverages technology to combat hunger and reduce food waste. She has been featured on CNBC; in Oprah Magazine, Inc., Forbes, Fast Co., NY Times; and was named by Entrepreneur Magazine as one of the top 100 influential female founders. Under her direction, Goodr has redirected nearly five million pounds of surplus food from restaurants, event centers, airports, and businesses to the millions of people who are food insecure. Since March of 2020, Goodr is responsible for providing over two million meals to people in need.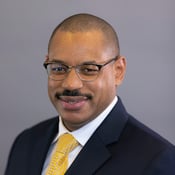 Co-Chair Burt M. Fealing serves as Executive Vice President, General Counsel, Chief Compliance Officer, Chief Sustainability Officer, and Corporate Secretary for Southwire Company, a privately held global manufacturer with approximately $8 billion of revenue. Since joining Southwire, Fealing has been instrumental in driving sustainability initiatives and championing diversity and inclusion efforts as the Executive Sponsor for the employee resource groups. He is a member of the 2018 Class of Leadership Atlanta, 100 Black Men of Atlanta, and the Rotary Club of Atlanta. Fealing earned his Bachelor of Arts degree with a double major in economics with honors and psychology from Williams College and his Juris Doctorate from Harvard Law School.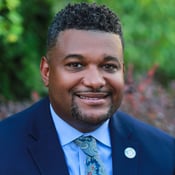 Co-Chair Nathaniel Smith serves as founder and chief equity officer of the Partnership for Southern Equity, which advances policies and institutional actions that promote racial equity and shared prosperity for all in the growth of metropolitan Atlanta and the American South. A child of the Civil Rights Movement and an Atlanta native, Smith holds a Bachelor of Arts in urban studies from Morehouse College and a Master of Science from the New School. Smith was named to the Grist 50 by Grist Magazine in 2018 and the Atlanta 500 by Atlanta Magazine in 2019 and 2020. He was also designated one of the 100 "Most Influential Georgians" by Georgia Trend magazine in 2018, 2019, and 2020.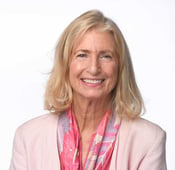 Marilyn Brown is a Regents' and Brook Byers Professor of Sustainable Systems in the School of Public Policy at Georgia Tech. She joined the university in 2006 after a distinguished career at the U.S. Department of Energy's Oak Ridge National Laboratory, where she led several national climate change mitigation studies and became a leader in the analysis and interpretation of energy futures in the United States. Dr. Brown co-founded the Southeast Energy Efficiency Alliance and chaired its Board of Directors for several years. She has served on the Boards of the American Council for an Energy-Efficient Economy and the Alliance to Save Energy and was a commissioner with the Bipartisan Policy Center. She has served on eight National Academies committees and is an Editor of Energy Policy and an Editorial Board member of Energy Efficiency and Energy Research and Social Science.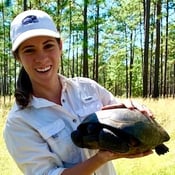 Perri Cooper is a passionate advocate for conservation and agriculture across the state and region. In April 2019 she joined the Flint River Soil and Water Conservation District as Project Director, and transitioned into the role of Executive Director later the same year. Cooper's work
is informed by her passion to support Georgia agriculture and ensure the economic and environmental health of Georgia's natural landscape. Cooper is a graduate of the 2020/2021 Class of the Institute for Georgia Environmental Leadership. Since 2019, she has served on the board of Flint River Fresh, Inc, a non-profit committed to expanding access to fresh, local food in southwest Georgia. She is a graduate of the University of Georgia College of Agriculture and Environmental Sciences with a BA in Agriscience and Environmental Systems and a Certificate in Local Food Systems. She also holds an MPP from Georgia State's Andrew Young School of Policy and has several years of past experience in the non-profit sector.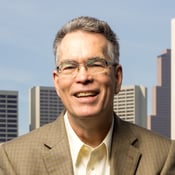 Dennis Creech serves as a fund advisor at The Kendeda Fund, which supports the dignity of individuals and the sustainability of communities through investments in transformative leaders and ideas. In 1978, Creech co-founded and served as executive director of Southface for 38 years, a nonprofit promoting sustainable homes, workplaces, and communities. Under his direction, Southface has become a trusted partner by federal and local governments, utilities, businesses, and nonprofits, as well as a valuable resource to consumers. He has been designated by Georgia Trend as one of the "100 Most Influential Georgians."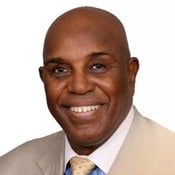 The Rev. Dr. Gerald Durley is the former pastor of the historic Providence Missionary Baptist Church of Atlanta, where he served for nearly 25 years. Rev. Durley's previous roles include executive director of the Head Start Program for Fulton and Douglas Counties, director of the Health Promotion Resource Center at the Morehouse School of Medicine, and founder of Perspectives, International, a consortium of historically black colleges and universities. In 2011, Rev. Durley was inducted into the International Civil Rights Walk of Fame for his contributions during the civil rights movement of the 1960s. Rev. Durley continues to serve as an outspoken advocate on a number of social justice issues and works diligently to understand the differences and similarities among people, cultures, and beliefs.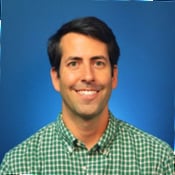 John Hardman is managing director of WoodLeaf Partners, a business advisory and investment group based in Atlanta, Georgia, and actively serves as the chairman and director of WildArk, a global conservation effort aimed at protecting land and ecosystems around the world. Previously, Hardman served as vice president of Granite Holdings and GeoFields, Inc., and president and investment manager of First Light Ventures, an early-stage social venture fund affiliated with Gray Ghost Ventures where he oversaw the incubation and spin out of Village Capital. Hardman also practiced corporate law at Sutherland Asbill & Brennan, worked in financial management services at Synovus, and taught school in the Dominican Republic. He has a Bachelor of Arts from Stanford University, a JD from the University of Virginia School of Law, and an MBA from INSEAD.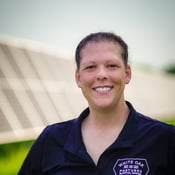 Jenni Harris is the fifth generation of the Harris family to tend cattle at White Oak Pastures. After living on the farm her entire life, Harris went to Valdosta State University and earned a degree in business marketing, graduating in 2009. She remained intimately involved in the family business throughout her studies. After graduating, Harris moved to Atlanta where she interned at Buckhead Beef, a SYSCO company. She put in time in every department, from shipping and receiving to the cut shop, and was later hired to work as a sales associate. In June of 2010, Harris returned home to Early County to work for White Oak Pastures full time. As the director of marketing, she manages eCommerce marketing and fulfillment and wholesale relationships.
Tamara Jones is the Co-Executive Director of Clean Energy Works.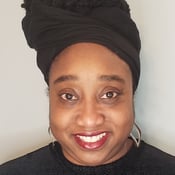 She brings more than twenty years of managerial experience in the nonprofit and public sectors, including serving as Director in mayoral administrations in Houston TX, and Atlanta GA, and as Chief of Staff to a Houston City Councilmember. Her work in the Sustainability field began as a Senior Strategist for Sustainable Communities at Southface Energy Institute. She also served as Director of Programs and Services for the Southeast Energy Efficiency Alliance where she administered regional energy efficiency building retrofit programs and for which she was designated a White House Champion of Change in 2011. Ms. Jones holds a Master's degree in Political Science from Yale University.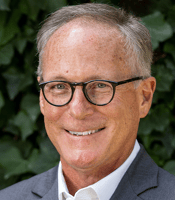 James Marlow is the CEO and founder of Atlanta-based Clean Energy Advisors. Founded in 2019, Clean Energy Advisors provides strategic planning and consulting services for solar, energy storage, cleantech, sustainability, and digital transformation initiatives. Marlow has extensive technology marketing, business development, and policy experience. He has worked with Computerland, Lotus Development, IBM, and Yahoo!, and has been part of 11 new business initiatives at Lotus Development and IBM. Marlow is a graduate of Georgia Southern University and has completed the Georgia Tech Mid-Career Management Program.

Ira G. Pearl serves as the vice president of environmental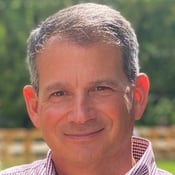 sustainability at Cox Enterprises and is the leader of Cox Conserves. Pearl has more than 25 years of experience and has spent his career developing and executing sustainable strategies in the areas of renewable energy, climate change and environmental management. Prior to joining Cox, Pearl served in executive roles at AGL Resources (Southern Company Gas), Delta Air Lines and Montauk Energy Holdings. Pearl has previously served on several boards, including the Georgia Conservancy, Southface Energy Institute and the Atlanta Botanical Gardens, and was a member of the Class of 2009 of the Institute for Georgia Environmental Leadership Program (IGEL). Pearl is a graduate of Georgia Institute of Technology with a degree in chemical engineering. He has also served as a submarine officer in the US Navy.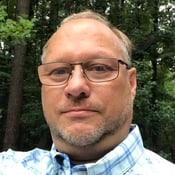 Jeff Pratt is president of Green Power EMC, a not-for-profit corporation that secures renewable energy resources on behalf of Georgia's Electric Membership Corporations (EMCs) and the more than four million members they serve. Pratt earned an MBA in finance from Georgia State University and a Bachelor's degree in Electrical Engineering from Auburn University.
Christine Reeves Strigaro is a philanthropic consultant and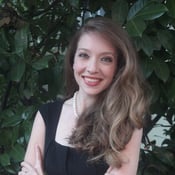 former Executive Director of The Sapelo Foundation. Through the craft of philanthropy, she helps teams advance justice and prosperity by weaving networks, uniting stakeholders around shared goals, catalyzing solutions that address roots of systemic problems, embracing creativity, and working across issues, communities, places, and strategies. Previously, she was the Director of Foundation Programs at Alliance for Justice and Senior Field Associate at National Committee for Responsive Philanthropy. She also served on the public policy committee of Georgia Grantmakers Alliance and steering committee of Georgia Funders Network for Racial Equity. Christine graduated Phi Beta Kappa and magna cum laude from Emory University in Atlanta, GA. She earned her master's degree from Duke University's Terry Sanford School of Public Policy in Durham, NC.
Anna Roach is Executive Director & Chief Executive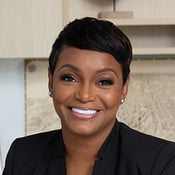 Officer of the Atlanta Regional Commission (ARC). In this role, she directs the agency's work in policy areas that span the various disciplines under ARC's purview and leads the commission's engagement with elected and appointed officials at the federal, state, and local levels. Prior to joining ARC in 2022, Roach served as Chief Operating Officer and Chief Strategy Officer of Fulton County. Roach is a member of the Rotary Club of Atlanta and the American Bar Association. She serves as an advisory board member at Tyler Technologies, as well as Avenu Insights and Analytics, and is a past board chair of the Atlanta March of Dimes. She holds a Juris Doctor from St. John's University and a Bachelor of Arts in Political Science from the State University of New York, College at Cortland.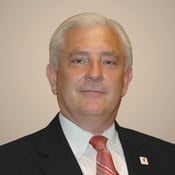 Costas Simoglou is the director of the Center of Innovation for Energy for the Georgia Department of Economic Development. His various roles within the department range from export promotions to recruitment of new investment to help develop the State's strategic industries focus. Prior to joining the Department of Economic Development, Simoglou worked in the technology industry. He has served on boards of various industry associations including Southeast Software Association, Technology Association of Georgia, and AeA, and is active in the business and technology community of Georgia.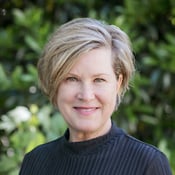 Suzanna Stribling has served as the executive director of the Wilbur & Hilda Glenn Family Foundation since 2010. Prior to joining Glenn, she held several positions at Philanthropy Southeast and served as the founding director of the Georgia Center for Nonprofits. She has served on numerous boards and is a member of Leadership Atlanta and Leadership Georgia. She currently serves on the board of the Georgia Social Impact Collaborative. Suzanna holds an M.S. from the University of North Carolina at Chapel Hill and a B.A. from Berry College.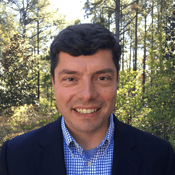 Andres Villegas is president and CEO of the Georgia Forestry Association. In this capacity, he is focused on ensuring that the state's 22 million acres of working forests continue to deliver value to Georgia's 10+ million residents through the creation of jobs, clean air, drinking water, wildlife habitat, and outdoor recreation opportunities. Villegas was born in Bogota, Colombia, and has traveled extensively throughout the world promoting environmental sustainability, trade, and collaborative partnerships. He received a Bachelor of Science in Biological Sciences from the University of Georgia and an Executive Certificate of Management and Leadership from the Massachusetts Institute of Technology Sloan School of Management.