Installing rooftop solar is always a great choice to reduce emissions and air pollution in Georgia. But did you know that solar energy can also support the missions of local nonprofits?
Making Rooftop Solar Accessible to Nonprofits with RE-volv
For many nonprofits, the story begins with RE-volv, a San Francisco-based nonprofit whose innovative financing models have brought on-site solar to over 50 nonprofits in the past decade. RE-volv is an inaugural member of the White House National Community Solar Partnership and is supported by the U.S. Department of Energy SunShot Initiative.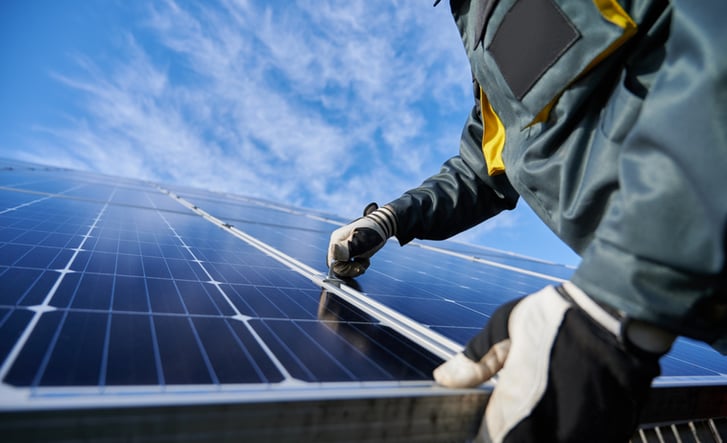 RE-volv recognizes the important effect that solarized nonprofits can play in their communities: lower energy costs free up resources which can be re-invested in their work, and the visibility of new rooftop solar installations can inspire others in the community to install their own solar systems, too.
The organization also engages college students as Solar Ambassadors in a year-long fellowship that empowers students to bring solar to their communities through outreach to local nonprofits. Through this program, RE-volv invests in tomorrow's solar workforce, providing training, mentorship, and networking opportunities that help student teams make the most of this real-world experience with a solar project.
Georgia's First RE-volv Solar Ambassadors
Last fall, a group of five Georgia Tech students, three of them just starting their first year on campus, became the first RE-volv Solar Ambassadors in Georgia. Despite the growing pains of branching into a new state, the team's engagement with community nonprofits was met with abundant enthusiasm.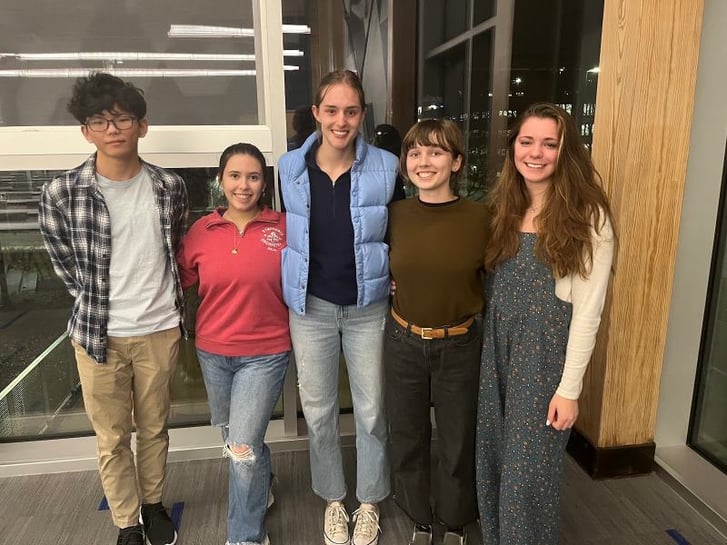 The Georgia Tech RE-volv team is composed of five members: Ella Stewart, team lead; Allison Vermaak, event coordinator; Chloe Weed, social media coordinator; and Julia Fleischman and Sangbeom Lee, co-press coordinators. Despite their varied chosen majors, the Solar Ambassadors share a common career goal: to create change for a sustainable future.
Solar Ambassadors Take on Their First Project
Just as the students were finishing their finals this May, LifeLine Animal Project, the largest animal welfare organization in Georgia, made the decision to go solar with RE-volv. The shelter is planning to install a 200-kilowatt rooftop solar system by the end of 2023 that will generate over $1.6 million in energy savings over its lifetime.
When complete, this project is estimated to offset over 200 tons of carbon emissions annually. It will also serve as a "solar seed" in Atlanta, hopefully influencing others to consider going solar.
Rooftop Solar Energy Savings Helps Animals in Georgia
LifeLine Animal Project oversees the DeKalb and Fulton County shelter operations, and transformed the once high-kill shelters into no-kill shelters. LifeLine offers a variety of services - free or low-cost surgeries, accessible veterinary care, foster programs, resources for struggling pet owners - which have all played a vital role in helping animals in Atlanta.
In 2022 alone, LifeLine assisted in 9,799 adoptions and 14,287 surgeries, and were able to save the lives of 92% of animals brought into their shelters. The solar installation will free up funds that can be redirected towards their efforts to improve outcomes for tens of thousands of Georgia pets.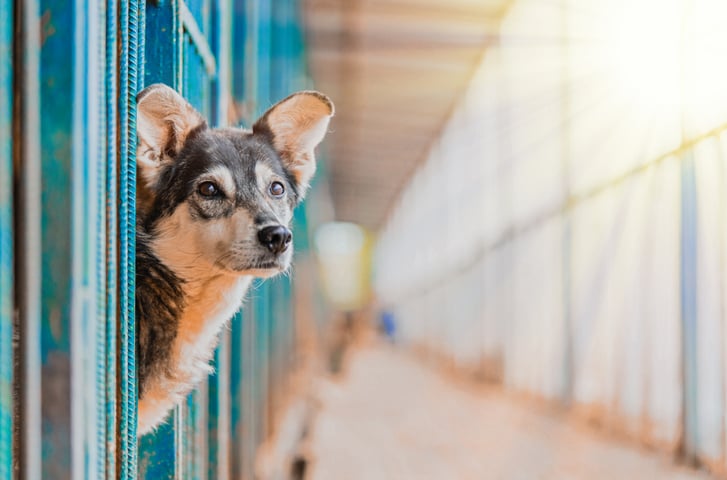 The Solar Ambassador Experience
How have the Georgia Tech students benefited from their experiences as RE-volv Solar Ambassadors?
Weed, one of the three freshmen on the team, reflects on her first year with RE-volv: "Being a Solar Ambassador has inspired me to look into non-profit opportunities in the often profit-focused realm of engineering. I love being able to directly communicate with inspiring organizations and the community to learn their needs as it relates to sustainability and exploring more climate-focused avenues. RE-volv has been an outlet for our team to come together to try to make real change in the Atlanta community, and I am super grateful for that opportunity."
Lauren Friedman, RE-volv's Solar Ambassador Program Manager, was vital to the Georgia Tech Ambassadors' success. Friedman said, "The Solar Ambassador Program was designed to empower students to bring climate solutions to their community and this Georgia Tech team really embodies that mission. Thanks to the team's dedication and hard work reaching out to nonprofits across Atlanta, they were able to find a great candidate for solar in Lifeline. RE-volv is so excited to partner with Lifeline for our first project in Georgia and we're grateful to the Ambassadors for making it all happen."
All of the Georgia Tech Ambassadors are equally ecstatic to be pioneers in the solar industry.
Solar Ambassadors Look to the Future
As the team moves forward, they hope to continue expanding nonprofits' access to solar energy and engaging their community with renewable energy. If you would like to collaborate with the Solar Ambassadors, send the team an email at jfleischman@gatech.edu.
The team envisions a not-so-distant future where Georgia thrives on renewable energy, and they look forward to planting more solar seeds as their work continues.
Stay Up to Date on Solar Energy in Georgia
Do you want to stay on top of the latest innovations and developments around scaling rooftop solar and other climate solutions in our state? Subscribe now to the Georgia Climate Digest and receive updates sent directly to your inbox two times each month.


Thank you to Julia Fleischman and Ella Stewart for writing this post! The authors would like to note that Lifeline's facilities were recently flooded due to extreme climate conditions and are in need of emergency foster and adoptions. They ask that even if you can only foster a dog for one night, it is greatly appreciated. If you are interested, you can visit their Midtown location at 981 Howell Mill Road NW in Atlanta.