We're celebrating the people in all walks of life who are a part of the Atlanta Climate Community. Project Drawdown's Neighborhood series of documentary shorts shines a spotlight on people and communities around the country taking on the challenges of the day.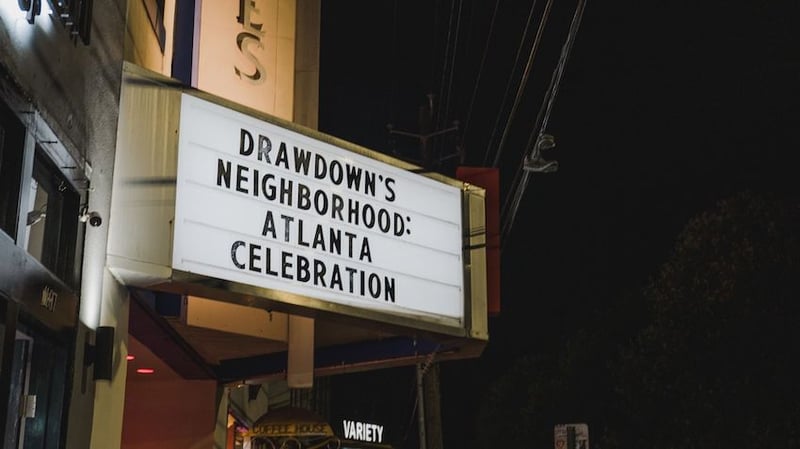 A New Path Forward for Atlanta on Climate
Atlanta is a storied city, and if you ask people working in climate solutions, it's coming full circle. From the Civil War to the birthplace of the American Civil Rights movement, the Atlanta of today is a diverse and inclusive community moving climate solutions forward with equity and social justice in mind. The nine stories from Atlanta center the voices of women, Black people, people of color, immigrants, and others who are often not represented in the climate dialogue and yet are commonly most immediately and severely vulnerable to the impacts of climate catastrophe.
A Spotlight on the Atlanta Climate Community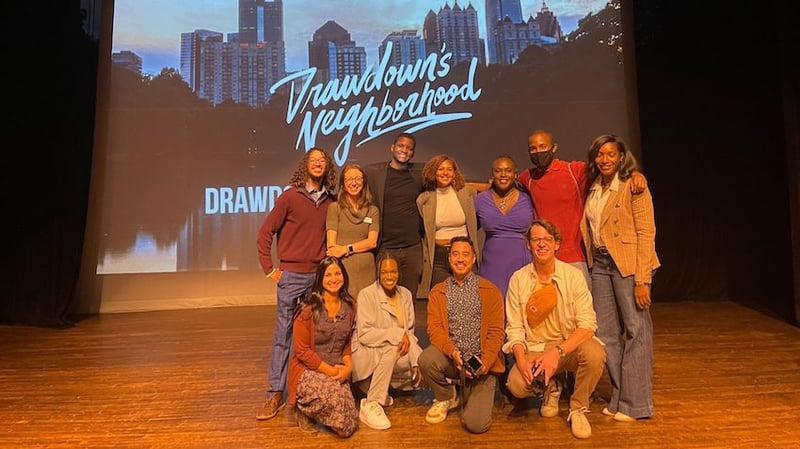 Drawdown's Neighborhood: Atlanta, hosted by Matt Scott, Project Drawdown's director of storytelling and engagement, features the stories of nine Atlantans, each with their own unique story and role, bringing their whole selves to the work of climate solutions. The series includes interviews with:
Robin Okunowo, Captain Planet Foundation
Based on the animated series Captain Planet and the Planeteers, the Captain Planet Foundation was co-founded in 1991 by Ted Turner and Barbara Pyle with a mission to engage and empower young people to be problem solvers for the planet.
Robin, who serves as the Program Coordinator at the Captain Planet Foundation's Planeteer Alliance, spoke with Matt about her life and work leading this holistic, youth-designed, and youth-led program that offers a global community of young environmental advocates and changemakers a consistent and reliable home for solutions, trainings, resources, opportunities, and a peer community that meets in an environment that feels psychologically safe for kids regardless of their sexual or gender identity.
Adam Hicks, Concrete Jungle
By transforming the city's overlooked and underutilized fruit trees and land into a healthy food source for communities in need, Concrete Jungle simultaneously fights food insecurity and climate change in Atlanta, diverting food waste to help the local community access fresh fruits and vegetables.
At Concrete Jungle, Field Manager Adam Hicks sees wasted food as a significant contributor to climate change, in part because of the enormous amounts of water and energy that go into growing, harvesting, processing, transporting, and cooking our food. Compounding the problem is that food waste ends up in our landfills, and as it breaks down, it produces planet-warming greenhouse gasses like methane.
Eri Saikawa, HERCULES Environmental Health Sciences Core Center at Emory University
The HERCULES Research Center at Emory University is one of about 20 centers across the country dedicated to supporting all aspects of environmental health research and to developing collaborations with researchers across the country.
Professor and environmental scientist Eri Saikawa leverages her innate curiosity to advance climate solutions that can help promote a healthier environment in Atlanta's neighborhoods. Eri's passion for science and care for the community inspired her to ask important questions about the intersections of air pollution, agricultural emissions, and climate change.
Steve Place, Kendeda Building for Innovative Sustainable Design
The Kendeda Building at Georgia Tech is the first building in the state to earn Living Building Challenge (LBC) certification, the world's most ambitious and holistic green building achievement. This means that rather than being less bad for the environment and people, the Kendeda Building fosters regenerative systems that give back more than they take from the environment.
Steve Place, a horticulturist at the Kendeda Building, spoke about his work using the acronym W.E.B.H.E.M.P., which stands for water, energy, beauty, health and happiness, equity, materials, and place, and also represents the seven petals of the kendeda flower through which everything is filtered and interconnected. Steve fosters a sense of belonging and community in the building's gardens, serving as a respite for busy and stressed-out students.
Kendrik Kelsey, Lifecycle Building Center
By capturing building materials from the waste stream and directing them back into the community through reuse, the nonprofit Lifecycle Building Center is helping to draw down emissions by keeping products circulating back into the economy, and reclaiming waste as a resource.
Kendrick Kelsey, Refuse Center Associate, spoke with Matt about the joy he feels when he walks through the Lifecycle Building Center's doors, knowing that he is doing something good to care for both people and our planet.
Demetrius Miling, Love is Love Cooperative Farm
Demetrius is a part of a worker-owned community at Love is Love Cooperative Farm, a resilient, equitable, worker-owned farm growing produce, flowers, and seedlings for their community on 70 acres in Mansfield, Georgia.
By adopting a holistic approach to farming and focusing on building community ownership and power, the Love is Love community is not only working towards a carbon-neutral farm system but also providing living wages and quality-of-life benefits to the worker-owners and employees of the cooperative. Tune in to hear Demetrius speak about the power of creative energy and positivity in building a climate-focused business.
Tonya Hicks, Power Solutions Inc.
Tonya Hicks is the Founder, President & CEO of Power Solutions Inc., a provider of commercial construction, solar energy technology, and facility maintenance. Tonya is helping women of color receive the support they need to generate wealth and increase diversity in industries that are powering the renewable energy transformation.
Tonya's story highlights the intersectionality of climate change, meaning that social justice issues are intertwined with the climate issues. Solutions must also address multiple issues to realize a more just and sustainable future for all of us. Tonya is demonstrating that investing in a more diverse workforce of sustainability professionals helps close the racial and economic inequities that persist today, resulting in a more just world and a healthier climate for all of us.
Blair Beasley, The Ray C. Anderson Foundation
With a goal of creating a better world for "tomorrow's child," the Ray C. Anderson Foundation seeks to advance knowledge and innovation around environmental stewardship and sustainability in recognition of Ray Anderson, founder of Interface, as a pioneer in industrial ecology.
Blair Beasley, Director of Climate Strategies at the Foundation and a founding member of Drawdown Georgia, spoke with Matt about the role that all of us have in scaling and creating climate solutions here in Georgia and across the country.
Tylesha Giddings, Southface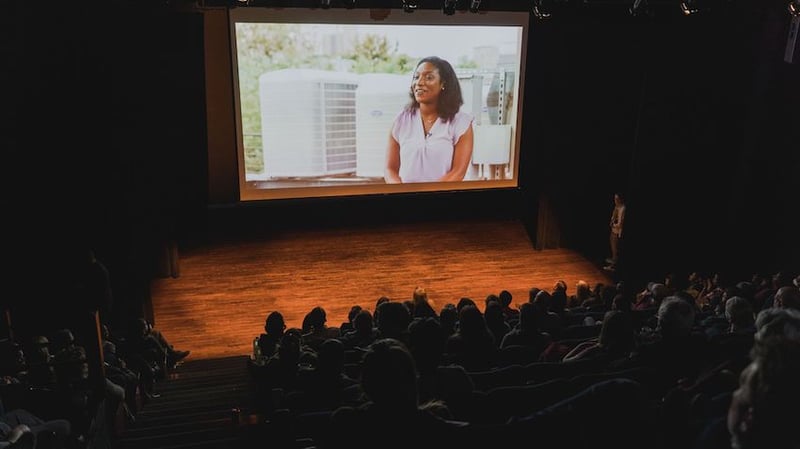 Southface is a non-profit working and partnering directly with communities to promote a healthy, equitable, and regenerative economy through better-built environments and more resilient communities across Atlanta.
In this interview, you'll hear from Tylesha Giddings, the Technical Project Manager of Southface's GoodUse Program, which provides technical assistance, education, and matching grants to nonprofits to help them improve energy efficiency, reduce utility, costs and reinvest those savings into their programs.
Working Toward Climate Justice in Atlanta
Beyond their day-to-day roles and job titles, each person brings their story and life experience to show a different side of climate problem-solving—not focused simply on emissions and solutions, but on people who are striving to build a more healthy, more equitable, and more just world but who have often gone unheard.
We invite you to join us in celebrating the community's role in drawing down carbon emissions.



About Drawdown's Neighborhood Video Series
Drawdown's Neighborhood, an episodic climate solutions short documentary series that premiered in spring 2022 with stories from Pittsburgh, Pennsylvania, focuses on passing the mic to climate heroes who often go unheard. By reflecting the diversity of the city and its problem-solvers, the Atlanta series places a special emphasis on lifting up the stories of BIPOC members of the community working to help the world reach "drawdown"—the point in time when greenhouse gasses start to steadily decline—today.