As a veteran of the U.S. Army and a graduate of both the Culinary Institute of America and the Center for Agroecology and Sustainable Food Systems at UC Santa Cruz, Chef Matthew Raiford has followed an unusual career path that led him to an even more surprising place: back to his home at Gilliard Farms, where Raiford and his sister Althea are the sixth generation to keep their Gullah-Geechee heritage alive by farming land that has been owned by their family since 1874.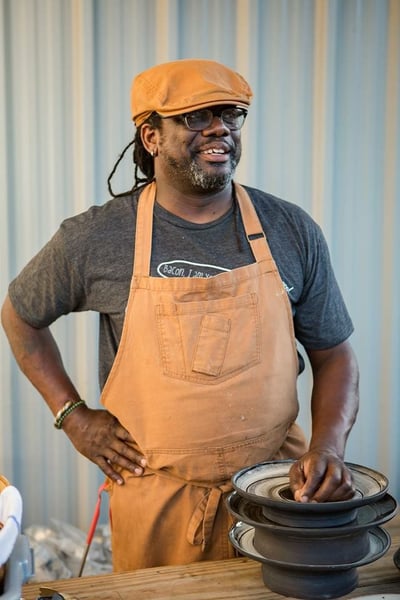 A James Beard semifinalist for Best Chef: Southeast 2018, Chef Raiford is also a certified ecological horticulturalist--and an early supporter of Drawdown Georgia. As part of Drawdown Georgia launch week, Raiford was the keynote speaker at the Food and Agriculture-themed virtual Civic Dinner. If you missed the event, you can still tune in by viewing the video embedded above.
This spring, Raiford will earn a new title: published cookbook author. Now available for pre-order, Bress 'n' Nyam: Gullah Geechee Recipes from a Sixth-Generation Farmer is a groundbreaking cookbook that pays homage to an essential cuisine of American History, one that nurtured Raiford's own family for generations.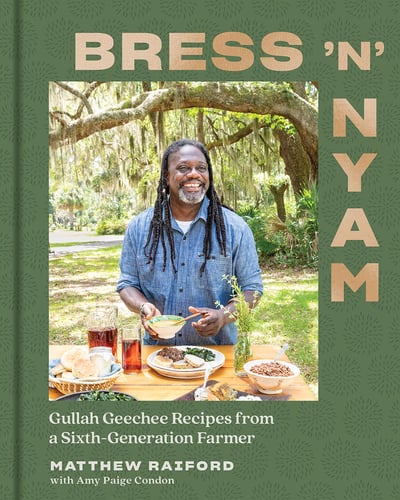 Gullah Geechee food culture combines the flavors of the ocean, rivers, and fertile soils found in and around the coastal South. This beautiful cookbook includes both heritage and updated recipes for dishes ranging from Salmon Cakes on Pepper Rice and Gullah Fish Stew to favorite southern classics like Sweet Potato Pie and Buttermilk Biscuits.
Chef Raiford was kind enough to share a recipe for us - one that won't even be in this cookbook - that is an excellent dish to linger over on cold winter nights:
Curried Lamb Bolognese
1 tablespoon olive oil
1 small onion, finely chopped
2 garlic cloves, minced
1 medium carrot, finely chopped
1 1/2 lbs. ground lamb
1 tablespoon curry powder
1 teaspoon Himalayan Sea Salt (plus more to taste)
1/2 teaspoon black pepper
28 oz can crushed tomatoes
1/2 bunch Italian parsley, large stems removed and roughly chopped
1 lb dry pasta
Heat olive oil in a large saucepan over medium-high heat. Add onions, garlic and carrots and sauté until caramelized, 20-25 minutes.
In a bowl, mix the ground lamb with curry powder, salt and pepper. Add this mixture to the pot and sauté for 5 minutes making sure to break up any large meat clumps.
Add the tomatoes and simmer on low heat for 20 minutes.
While the sauce is cooking, prepare pasta according to the package directions.
Strain and toss pasta with the sauce and chopped parsley. Adjust seasoning to your taste and enjoy!
Does the intersection of food, agriculture, and climate change interest you? We invite you to host your own Civic Dinner to explore the topic in depth! Learn more about hosting an event by clicking here.