Worry not friends! We made it, in this blogternate reality, to the end of the decade. I'll give you a moment to catch your breath, because I know that time travel can be disorienting. While you do that, let me just give you the bottom line as we prepare to celebrate Earth Day 2030 – when it comes to solving the climate crisis, we made major strides this past decade.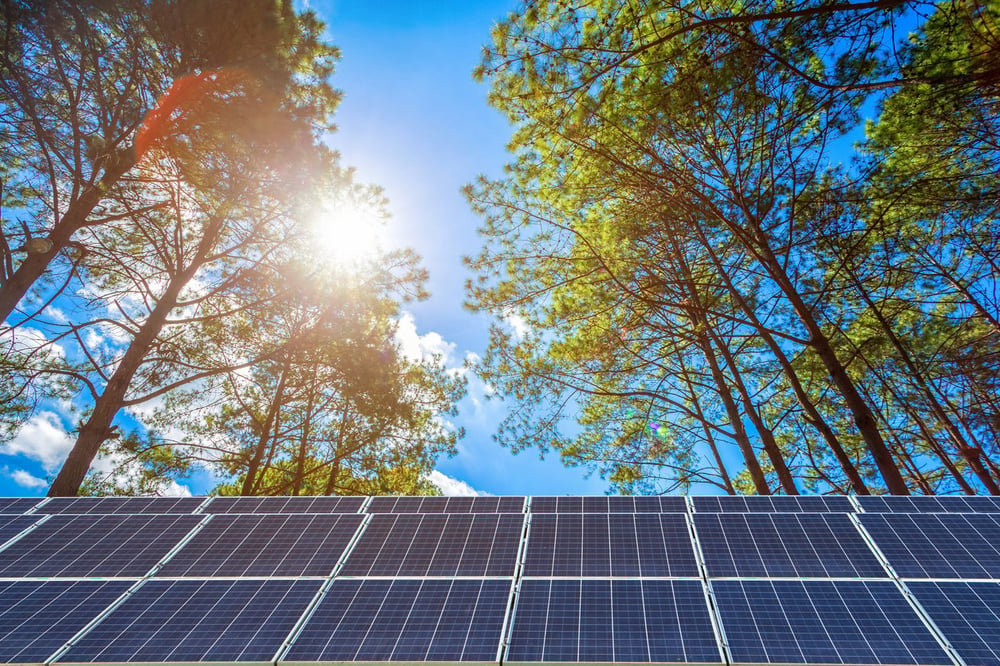 First, it's worth acknowledging the bad news. As a species, we continue to put more greenhouse gases into the atmosphere than are removed each year. The concentration of atmospheric carbon dioxide now sits at about 438 parts per million (ppm), up from about 415 ppm a decade ago. More than anything else, that trajectory explains why heat waves, droughts, wildfires, and hurricanes were so deadly and destructive these past ten years. Those have gotten worse as the planet has warmed, just like the scientific community had predicted for decades. It has been a real struggle, especially for our most disadvantaged communities who time-and-again suffer the worst impacts of our changing climate.

Now for the good news. It started back in November 2021, at COP26 in Glasgow, when the countries of the world collectively strengthened their climate commitments. It proved to be a critical period of time, especially against the backdrop of the COVID-19 pandemic that was slowly coming under control. A common refrain in the negotiations was that what happens in one country impacts the whole world, and that we are all interconnected whether we like it or not. In a breakthrough moment, the United States committed not only to reducing its own emissions, but to helping the countries of the Global South to develop their economies in climate friendly ways. China, the United Kingdom, and other wealthy countries then followed suit with similar commitments.

Here in the United States, the swiftest change occurred in the electricity sector. Bolstered by the continued decline in the cost of solar and wind power, the last coal-fired power plant closed in September, 2025. About the same time, some breakthroughs in solid-state battery technology resulted in a quantum leap for energy storage. That technology became cost-effective just a few years ago, and now nearly all expansions in electricity generation are being met by renewables combined with battery storage. We've also made much-needed investments in our ancient electrical grid, utilizing our federal highway system for a state-of-the-art high-voltage direct current transmission system that can connect population centers to renewable power across our country. The end result? As a country, more than 50% of our electricity comes from renewable sources, and that figure is rapidly climbing.

Here in Georgia, we are now broadly seen as climate leaders due to the Drawdown Georgia movement that was built early in the decade. We've made impressive strides in zero-carbon electricity generation, but have become national leaders in other sectors as well. In transportation, Georgia is at the electric vehicle forefront, buoyed by the return of its EV tax credit in 2022 and the completion of the SK Innovation battery plant in Commerce, Georgia. We continue to lead the state in forestry, and a robust market for wood products, in particular mass timber for the construction industry, has been a boon for Georgia's tree farmers. As a state, we've met our goal of a one-third reduction in our carbon footprint compared to 2020, notwithstanding the growth in population our state has witnessed. Looking ahead, momentum is strong to hopefully be carbon neutral in another ten years.

The most important driver of this success has been the bipartisan support in Georgia for climate solutions of every kind. Back in 2020, climate change was a divisive political issue, but that switched by the middle of the decade. As solutions began to scale, real-world examples made it clear that climate solutions could yield financial savings, job growth, equity benefits, better health outcomes, and a healthier environment. The political left and right stopped arguing over whether climate change was real and began competing for voters with proactive plans for how to deploy solutions faster. As a new generation of elected officials assumed office at every level in the state, these young Republicans and Democrats saw climate change as a welcome opportunity for collaboration. More than any other political issue, climate change has served to reverse the deep political partisanship that marked the beginning of this decade.

As we observe this 60th Earth Day here in Georgia, I want to celebrate our tremendous accomplishments. We've done amazing work this past decade, and I couldn't be more proud. That said, the work is not yet done. There is still so much to do over the next two decades as we work to reverse global warming, and we still don't yet know if we will keep global temperature increases under the 2-degree Celsius goal. One thing is certain though – the outlook is a whole lot better than it was a decade ago!
Do you want to help us reach this achievable future? Visit our Take Action page to find out how you can get involved and solve for climate in Georgia.