The clean energy economy is booming in Georgia, offering immense economic opportunities for our state. Georgia is truly on its way toward a just, green economy. However, to achieve true success we must create real access to economic opportunity for traditionally underserved communities as well as corporate profits.
This calls for collaboration among corporate, training, climate justice, and energy equity communities. Who are the key players in our state, and how are we doing so far?
Growing Climate Justice and Economic Opportunity in Georgia
Drawdown Georgia invited a panel of experts to explore these questions and more.


Moderated by MaKara Rumley, environmental justice expert and founder of the Hummingbird Firm, the panel included speakers who are directly involved with advancing both equity and economic opportunities in Georgia: Latesa Bailey, senior manager and head of department for human resources at Kia Georgia, and Garry Harris, managing director of the Center for Sustainable Communities.
Watch the full webinar recording above, and read on to learn more.
What does a journey towards a just, green economy look like in Georgia?
Kia Georgia Investing in EVs in Georgia
Latesa Bailey set the stage by providing background on Kia's presence in Georgia, where the company currently employs approximately 3,000 team members and produces upwards of 350,000 vehicles annually. Earlier this year, the company introduced the EV9, Kia's first U.S.-assembled electric vehicle (EV).
As Kia Georgia's manufacturing site in West Point continues to grow and evolve, the company has sought out new ways to convert and diversify the skillsets of its existing workforce to meet the unique demands of EV production. The company is also employing creative tactics and new partnerships to attract and retain new talent in a challenging labor market.
Teaching EV Manufacturing to the Next Generation
Bailey outlined some of the ways that Kia Georgia is investing in workforce development in the state through education partnerships around new curriculums. There are so many unique components and safety issues in the EV space that many at the company view the process as a way of learning together.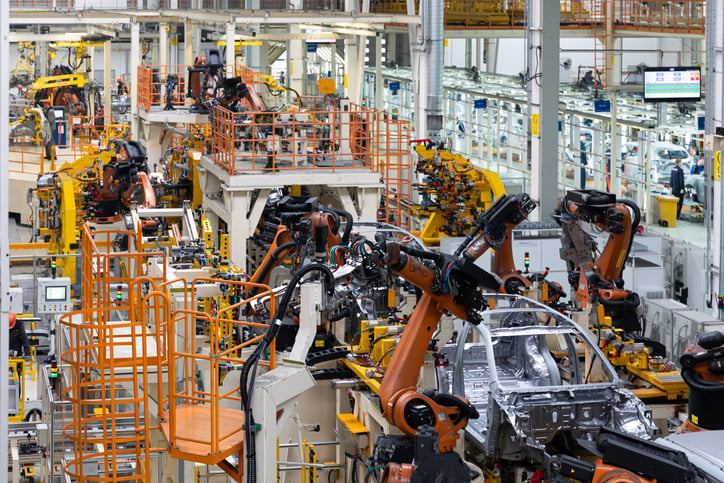 These partnerships in developing curriculum and other educational resources are helping Kia Georgia both to upskill current employees and to create a pipeline of new workers who are ready for the positions of the future in EV manufacturing.
New College and High School Partnerships Around EVs
Kia Georgia has also invested in partnerships with educational institutions in Georgia, including:
Connecting with high schools in Troup County like THINC College & Career Academy to create work-based learning opportunities for students to expose them to manufacturing. Students can participate in internships where they can actually come in and work in different areas of the plant--such as production, engineering, or administrative--and see what it's like working in a manufacturing environment.

An interactive summer camp called Students Learning About Manufacturing (SLAM), which invites students to tour local industries, manufacturers, and suppliers in the area, as well as participate in team robotic competitions.

The LaGrange Industrial Fellowship for Teachers (LIFT), a program designed to expose teachers and guidance counselors to manufacturing careers, helping them to educate their students and talk about the different careers in manufacturing.
It's a Good Time to Be Part of the Renewable Energy Movement in Georgia
Georgia's clean energy sector holds tremendous economic potential, and we are already beginning to see the impacts of clean energy investments made possible by the Bipartisan Infrastructure Law and the Inflation Reduction Act.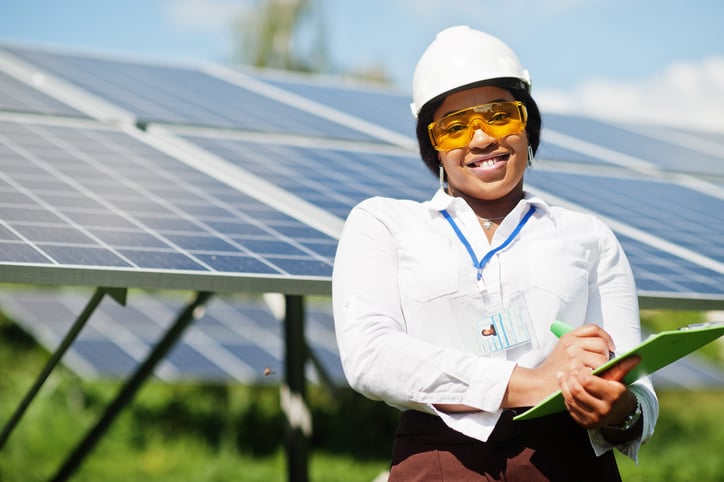 As the world transitions towards renewable energy sources and sustainable practices, Georgia is strategically positioned to lead the way. Collaborative efforts in this sector are essential to harness the full potential of clean energy solutions for Georgia's prosperity.
Where does Georgia stand in terms of recent investments and job growth in these sectors?
Garry Harris offered a closer look at the current lay of the land:
Harris' ultimate takeaway? "It's a good time to be in Georgia. And it's a good time to be part of the renewable energy movement."
A Just, Green Future for the Georgia Economy
Georgia is at a critical juncture in its journey towards a just, green economy. The convergence of clean energy, workforce development, sustainable industries, and equitable access to fair wages and benefits can pave the way for lasting economic success.
Collaboration among various stakeholders is the key to realizing this vision and ensuring that our state's economic prosperity benefits all residents. By working together, we can build a brighter, more sustainable future for Georgia.
Connect with the Drawdown Georgia Climate Community
Don't miss out on future webinars and events from Drawdown Georgia! Click the button below to subscribe to the Georgia Climate Digest and receive climate news and event updates in your inbox twice per month.