This week, as we mark the third anniversary of the launch of Drawdown Georgia, we are proud and excited to celebrate the remarkable changing landscape taking place on the climate front in Georgia.
What progress are we seeing? What policy shifts are helping us reach our goals? And what has our leader-full initiative achieved in this time?
From legislative advancements to community initiatives to data-driven resources, the change is worth celebrating. Let's take a moment to lift up all of the positive advances we've experienced in the last three years, and honor the constants that guide us as we continue striving to bring climate solutions home.
Georgia's Shrinking Carbon Footprint
One of the most exciting changes since our launch was the Drawdown Georgia Research Team's findings that Georgia's overall greenhouse gas emissions are declining, which we announced in May.
Despite strong growth in Georgia's population and economy, emissions declined by 5% between 2017 and 2021, largely due to the use of cleaner fuels to generate electricity in our state.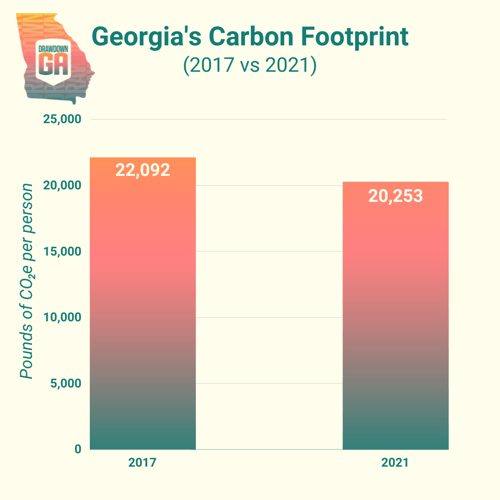 The even better news: the Research Team believes that more significant reductions could be on the horizon due to recent federal policy that offers us the chance to quickly deploy many of Georgia's most effective climate solutions.
A Seismic Shift Caused by Federal Funding for Climate Solutions
How has the landscape for federal funding opportunities changed since our launch?
It started in 2021, when Congress passed the Infrastructure Investment and Jobs Act, also known as the Bipartisan Infrastructure Law. This legislation authorized $550 billion in infrastructure spending, much of which is directed to projects that will reduce emissions, including mass transportation, electric vehicles, and clean energy projects in historically underserved communities.
Then in 2022, Congress passed the CHIPS and Science Act, investing $280 billion in semiconductor manufacturing and research, development, and commercialization of emergent technologies.
This was quickly followed by the 2022 Inflation Reduction Act, which puts about $400 billion into clean energy and decarbonization. Each of these laws has encouraging direct and indirect implications for Drawdown Georgia climate solutions.
A Closer Look at the Impacts of Federal Incentives
Some of this funding incentivizes consumers to adopt climate solutions like rooftop solar and electric vehicles. Other funding has given clean technology companies a boost when building out their manufacturing capabilities. Still more allows cities and states to effectively plan for how they can best reduce their greenhouse gas emissions.
For instance, with funding from the Inflation Reduction Act, Georgia's Environmental Protection Division will be developing a state-wide climate action plan, while the Atlanta Regional Commission establishes a plan for metro Atlanta.
With these plans in hand, Georgia will be primed to compete for billions of dollars of additional implementation grants. It's a once-in-a-generation opportunity to advance climate solutions in our state.
Localized Climate Efforts from Drawdown Georgia
Federal funding and tax incentives are helping to scale solutions, but we need more than money to achieve our climate goals. Drawdown Georgia is providing some of the research, resources, and partnerships that can get us further, faster.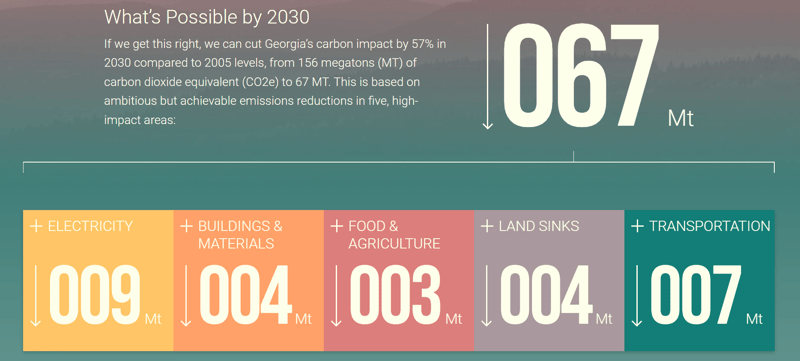 The Drawdown Georgia ecosystem has grown significantly in three years. The list of 20 high-impact climate solutions was our starting point, and it was an important one. Since then, we've continued to invest in thoughtful, actionable climate research:
The first-of-its-kind GHG Emissions Tracker, developed in partnership with Georgia Tech, helps policymakers, advocates, and businesses zoom in on the sources of emissions in our state.

Drawdown Georgia By the Numbers sends county-level quarterly emissions updates right to subscribers' inboxes, making it convenient to track local progress on emissions.

Climate Solutions Toolkits help everyday Georgians become a part of deploying solutions, answering common questions about demand response programs, buying electric vehicles, installing rooftop solar, composting, adopting a plant-based diet, and maximizing energy efficiency. Coming soon: a toolkit about how you can recycle most effectively to reduce carbon emissions.
We've also launched multiple partner initiatives over the last three years: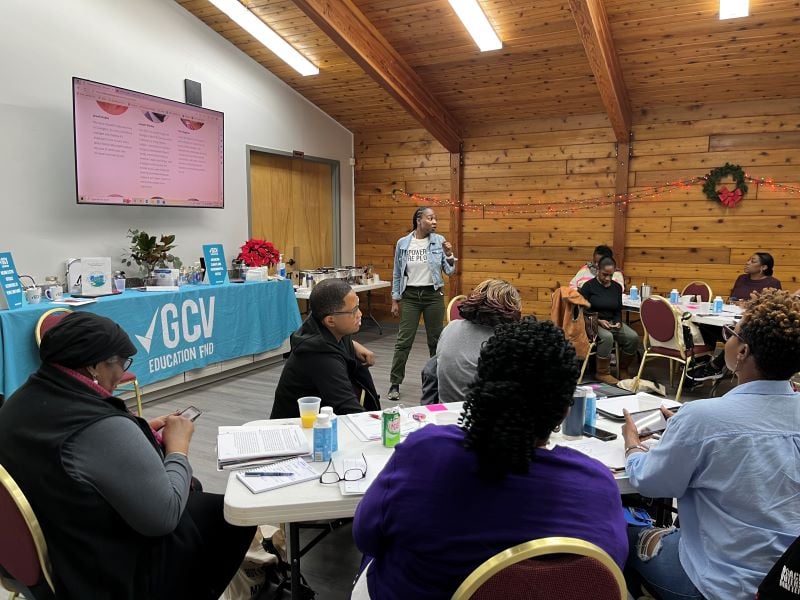 Each of these efforts fits into an important niche of this ecosystem, contributing to the changing landscape around climate in Georgia.
Drawdown Georgia Founding Principles Remain Constant
What's stayed the same these past three years?
For one, I would say the need for Drawdown Georgia. The climate crisis is just as urgent as ever, and without Drawdown Georgia's roadmap, our state would be less prepared to help solve it.
Similarly, our list of solutions remains relevant. The research team refreshed the numbers earlier this year, but they still show that our 20 solutions in the five different sectors are Georgia's best options.
Growing a Leader-Full Climate Movement in Georgia
Our theory of change is unchanged as well.
From the beginning, we wanted Drawdown Georgia to be a leader-full movement. It's not about the work of any one of us, but rather the collective. Moreover, there is space for so many of us at the table.
I often talk about Drawdown Georgia being a room that has 100 different doors that open into it. One person might walk through the door labeled "new jobs" while another walks through the one labeled "reducing energy burdens," and both are fine.
It doesn't matter what door brings you into this work, so long as you treat everyone with respect when you get here.
A Commitment to Scaling Climate Solutions for All Georgians
One last thing remains the same - that we will keep at it.
This is our state, and we love it with all our hearts. We know that climate solutions of all different stripes are good for Georgia - for its environment, for its economy, for the health of its people, and for the diverse communities that call it home.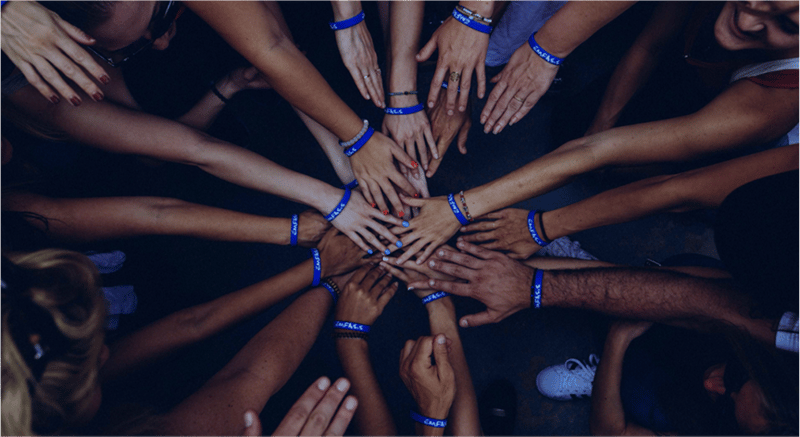 We know that we are making a difference and that the number of people who care about Georgia achieving Drawdown will only continue to grow. And we believe that the next few years are as full of opportunity as the last few have been.
Follow Our Progress on Climate Solutions in Georgia
The best way to stay involved and up to date on our work and the latest climate news in our state is to subscribe to the Georgia Climate Digest. You'll receive all the updates you need right in your inbox twice a month.