When you imagine life in the future, where do you imagine your electricity coming from? If you live in Georgia, the answer will be (and already is, to some extent): from the sun. Solar power and other renewable energy sources like wind energy are growing all across the country as clean, reliable, and affordable ways to produce electricity.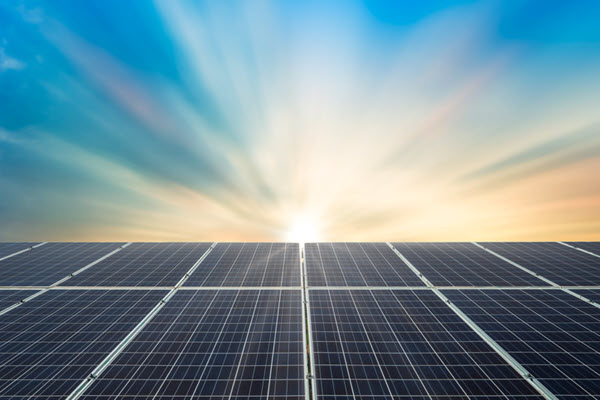 If you followed the news about the devastating power outages in Texas, you may have encountered misinformation blaming frozen wind turbines for the outages. However, Texas still relies mainly on natural gas for electricity; wind power only provides about 7% of the state's energy in the winter, according to a recent article from the Texas Tribune. The story also reports:
Officials for the Electric Reliability Council of Texas, which manages most of Texas' grid, said the primary cause of the outages Tuesday appeared to be the state's natural gas providers. Many are not designed to withstand such low temperatures on equipment or during production.
By some estimates, nearly half of the state's natural gas production has screeched to a halt due to the extremely low temperatures, while freezing components at natural gas-fired power plants have forced some operators to shut down.
Texas is still a leader in wind power in the U.S., and a recent report from the U.S. Department of Energy finds that wind energy will continue growing across the country in ways that will benefit local economies and the environment.
In Georgia, we don't have a strong on-shore wind resource, but we receive so much sun that solar energy is the fastest-growing renewable energy source in the state. Georgia is among the top ten states in the country for solar installations with enough installed solar capacity to power over 300,000 homes. We're also home to one of the first and largest solar farms in the southeast. We still have a long way to go, however - currently only about 2% of our state's electricity generation comes from solar power.
In addition to providing increasingly affordable clean energy, solar energy also promises to create new jobs, and to save money on electricity costs for families, communities, businesses, and even for municipalities. Just ask Michael Chanin, CEO of Cherry Street Energy, who provided the keynote address at our Civic Dinner launch event covering the Electricity solution sector:
Learn more about solar energy in Georgia and all of the solutions in the Electricity sector by clicking here.