Increasing access to and use of mass transit is a crucial Drawdown Georgia climate solution. When Georgians take public transit instead of driving, we reduce our carbon emissions per mile by about 70%. Replacing passenger vehicle trips with transit trips can also improve local air quality, which benefits the environment and public health.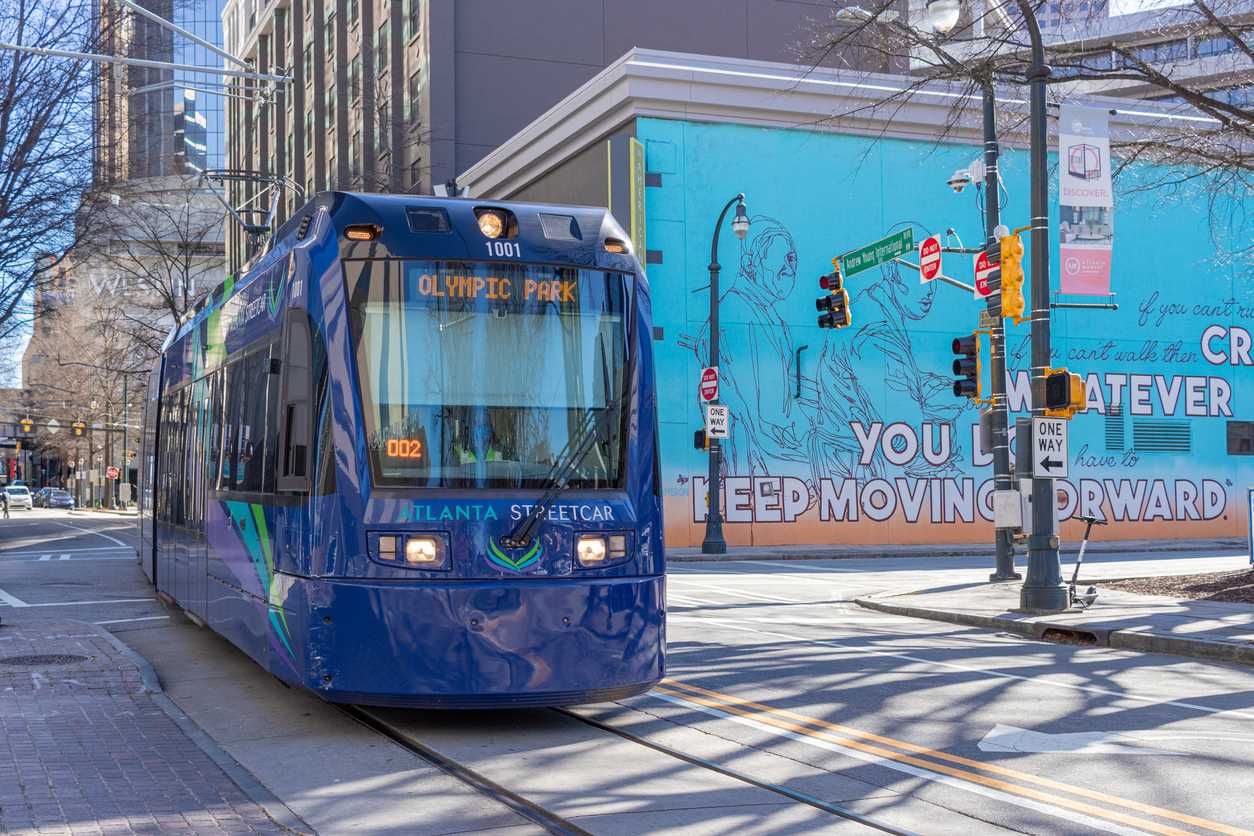 The $1 trillion infrastructure package just passed by the U.S. Senate offers a tremendous opportunity to scale mass transit as a climate solution in our state. If passed in its current form, the bill would significantly increase funding for public transit across the country. Here, we'll take a look at how the largest metro-area transit authority projects the bill would impact their system if this bill is signed into law.

In the Atlanta metro area, MARTA would see an influx of new federal dollars. As an example, the bill would raise the project eligibility for federal Small Starts program grants for transit systems from $300 million to $400 million. The federal government's share of those projects would increase as well, from $100 million to $150 million.

The bill would also increase federal formula funds for transit, raising MARTA's annual share from about $108 million to $140 million. Overall, funding for MARTA would increase by about 65% if this bill is passed. MARTA General Manager and CEO Jeffrey Parker explained, "We have at least a dozen projects on our wish list that need federal funding, and this bill will have a major impact on eligibility and amount awarded per project."

This would include at least two capital projects that have already secured local matching funds:

A 24-mile bus rapid transit line in Clayton County connecting College Park, Riverdale and Morrow. Bus rapid transit service is designed to be fast and efficient, similar to a rail line. The buses run in an exclusive lane, stop less frequently than typical local buses, and passengers pay in advance to streamline boarding. The transit stations along a bus rapid transit line provide real-time information on bus arrival times to further increase convenience for passengers.

A light rail or bus rapid transit line in the Campbellton Corridor, linking the Greenbriar Mall area to the Oakland City MARTA Station. Currently served by one of the system's busiest bus routes, a high-capacity transit service would help improve connectivity, accessibility, and mobility in southwest Atlanta.

The infrastructure bill would also offer the opportunity for system-wide enhancements, such as:

Increased transition to zero-emission electric buses, helping to reduce carbon emission as well as improve local air quality along transportation corridors. MARTA is already running some electric buses, and this bill would help to speed the transition.

Modernizing bus and rail fleets and improving accessibility for seniors and passengers with disabilities.

The Drawdown Georgia team will continue to share updates on mass transit news in Atlanta and across the state. Be sure to subscribe to our bi-weekly Climate Digest to get the latest, right in your inbox.