Are you considering an electric vehicle to replace your fossil-fuel-powered car or truck? It's a terrific opportunity to join tens of thousands of electric car owners in Georgia and take advantage of the progress the state has made in supporting renewable energy sources. That's why Drawdown Georgia has developed an EV-focused toolkit to help you with the decision-making process.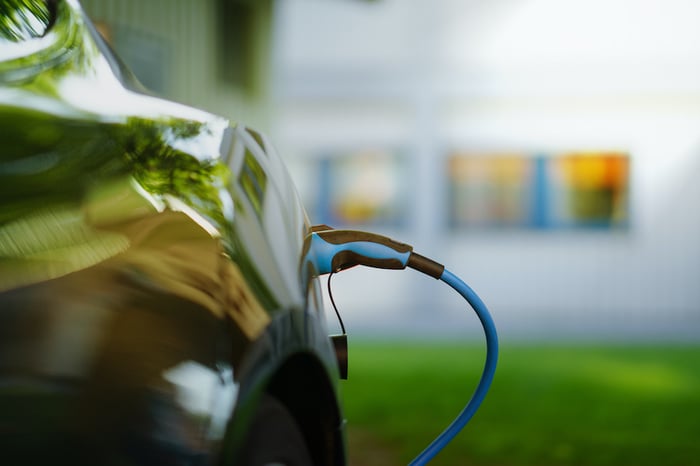 Switching from a conventional gas-powered car or truck to an EV is an important climate solution in Georgia--and it offers a host of other benefits, too! From savings on gas and maintenance costs to increased efficiency and improved safety features, there are many reasons to go electric in addition to wanting to take action on climate change.
If you've considered making the leap from gas to electric, you may have questions. Where can I charge my vehicle, and how long does it take? Are there any potential drawbacks to keep in mind? Are there any state or federal tax incentives I should know about?
A New Resource for First-Time Owners of Electric Cars in Georgia
Even if you are familiar with the benefits of going electric, purchasing an EV for the first time can seem intimidating. That's why Drawdown Georgia created a special toolkit in partnership with the experts at the Southern Alliance for Clean Energy to answer common questions about electric vehicles and make it easy to upgrade to an electric car or truck. This resource provides easy-to-understand, actionable information about EVs and connects readers to additional links and information as well.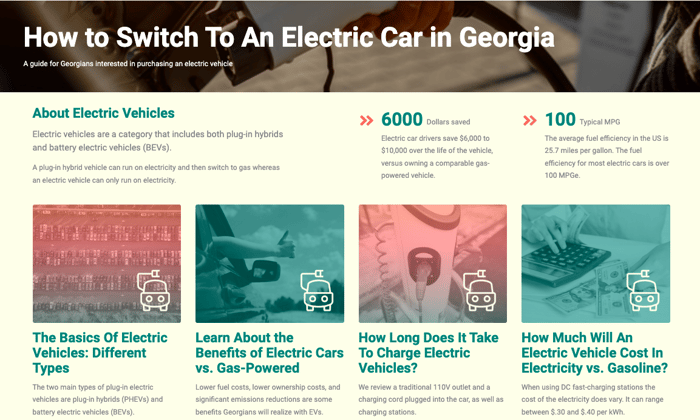 The "How to Switch to an Electric Car" Toolkit explores important topics such as:
What are the Benefits of Electric Cars Over Gas-Powered Cars?
The benefits go beyond reduced emissions. The section explores the financial savings and improved convenience of electric vehicles in detail to help you make the right choice for your family.
How Do Electric Vehicles Work And How Long Does It Take To Charge Them? And Where in Georgia Can I Charge My Electric Car?
You'll find a variety of options for both private and public electric vehicle charging available at this time in Georgia; you can discover the pros and cons of them all.
How Far Can I Drive With An Electric Vehicle Before Needing To Stop For A Recharge?
It depends on which electric car or truck you choose, of course, but the short answer is: further than you might think.
Are There Any Drawbacks to Consider in Switching to Electric Cars?
Drawdown Georgia feels strongly that swapping out a conventional vehicle for an EV is a great choice, but it will involve a paradigm shift on how you think and plan for fueling your car. This section of the toolkit will walk you through all the key considerations to keep in mind.
Are There State Or Federal Tax Credits Or Incentives That I Can Take Advantage Of In Georgia?
The short answer is YES! These incentives are a great way to bring down the cost of upgrading to a new electric car or truck. The Drawdown Georgia EV toolkit has the information you need to take advantage of both federal and state tax incentives.
Is Driving an Electric Car Really Better For The Environment Than Driving a Gasoline-Powered Vehicle?
Once again, the answer is definitely yes, even if fossil fuels still power a portion of the electricity used to charge your car's battery. The toolkit explores the answer to this question in detail.
Learn More about Electric Vehicles in Georgia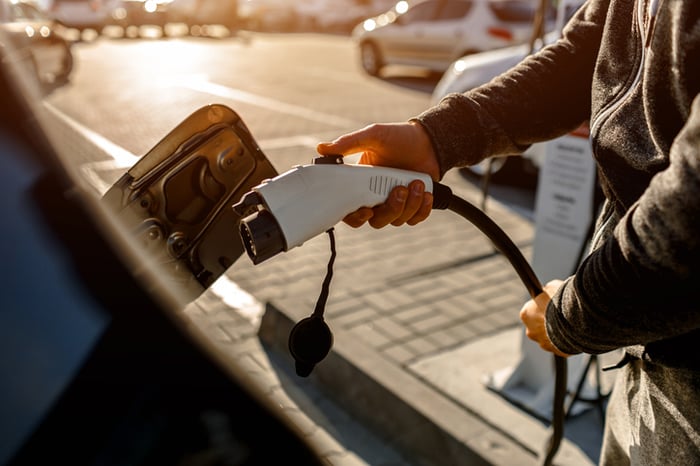 The "How to Switch to an Electric Car" toolkit also dispels some common misconceptions about EVs, offers links to additional helpful resources, and much more.
If you're considering a switch to an electric vehicle, this toolkit from Drawdown Georgia is for you. Whether you're looking to replace your fossil-fuel-powered car or truck, or buy a vehicle for the first time, you'll appreciate the chance to fully explore electric transportation solutions.
If you're still wondering why to go electric, check out the toolkit and consider joining the growing number of Georgians who are saving thousands of dollars and reducing their carbon emissions from driving by up to 70% by choosing an electric car.