If you've ever thought about adding solar panels to your home, office, or religious property but are concerned about the upfront costs of a solar installation, then a Solarize program may be the solution you've been looking for.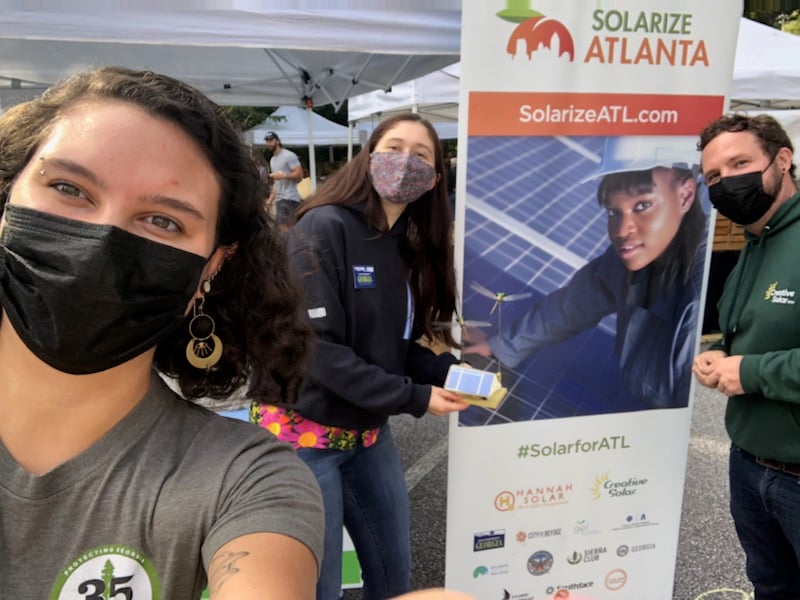 What is Solarize?
Solarize is a community-based group purchasing program for solar power systems. It's an effort that's gaining ground in Georgia as a cost-efficient and community-friendly way to scale solar. These public-private partnerships offer bulk-pricing solar and battery storage for residents, businesses, nonprofits, and faith communities. It's similar to buying solar at wholesale prices—the more people who sign up, the more everyone saves on the cost of solar power.
Solarize in Atlanta and Savannah
Right now, Georgia is home to two of these programs: Solarize Atlanta 2.0 and Solarize Savannah, both open for signups now through the end of 2021. The campaigns use a tiered scale to leverage group purchasing power, so the more solar that is installed, the lower the cost is for everyone.

By bringing affordable solar to homes and businesses in Atlanta and Savannah, the Solarize campaigns seek to lessen energy burdens on families and businesses and increase the use of clean energy. Interested participants can sign up on the Solarize websites linked above for a free consultation with the vendor, Creative Solar USA.
Start Your Own Solarize Campaign!
If your town doesn't currently have an active Solarize campaign, you might consider starting one of your own. An excellent place to start is a comprehensive guidebook to Solarize programs published by the U.S. Department of Energy. The guidebook breaks down the benefits of these programs and explains how they work, providing case studies of successful campaigns across the country as examples to follow.
You can also visit the website of Decatur-based Solar CrowdSource, the company working on the Atlanta and Savannah Campaigns, to learn more about the process.

Want to read more about the climate benefits of solar panels? You can learn all about rooftop and community solar in Georgia and download technical briefs on the topic by visiting the Electricity climate solutions section of our website.