Blair Beasley and Lisa Lilienthal of the Drawdown Georgia team were recently interviewed on an episode of the Crowdsourcing Sustainability Podcast, which seeks "to unleash the power of people (like you) all around the world by bringing you the info, resources, tools, ideas, and community to multiply our collective impact."
You can listen to the full conversation here--it's a great one--and we've summarized our favorite moments below.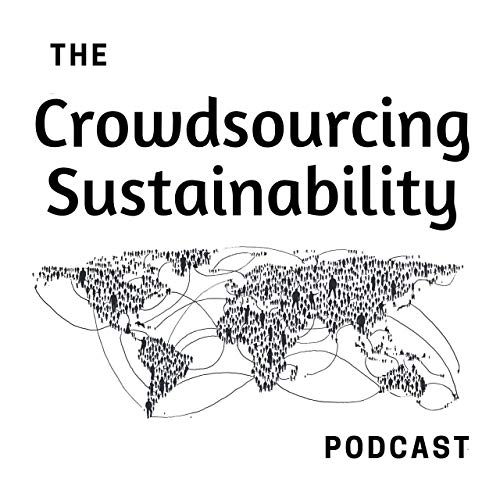 Where did the idea for Drawdown Georgia come from?
Drawdown refers to a moment in time when atmospheric carbon emissions stop rising and actually start to decline. The idea was first popularized by Drawdown, the New York Times best-selling book edited by Paul Hawken. The book was unique at the time in that it offered a solutions-first approach to framing climate mitigation. Drawdown identified one hundred global climate solutions that already exist, solutions for which no further innovation or discovery needs to happen--all we need to do is scale them. Some are traditional engineering solutions like wind and solar power for example, but the list also includes social solutions like educating more women and girls.
But an intermediate step is needed before you can take local action. Drawdown doesn't provide a roadmap to help guide a city or state or region to reduce its own emissions. This is why Drawdown Georgia was inspired to create a local road map that would tailor those 100 climate solutions to help us reduce emissions in Georgia in the most impactful way possible.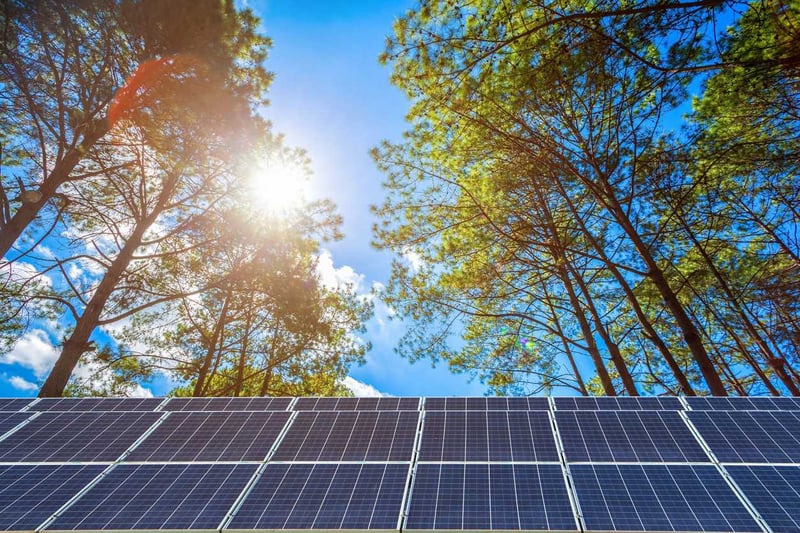 How is climate change impacting Georgia? How is Drawdown Georgia talking about it?
One of the major goals of Drawdown Georgia is simply to grow the conversation. In practice this often means grounding the idea for people that climate change is not a problem for the future--it's what we're seeing now. We spend a lot of time talking to people about what a changing climate means for Georgia. One way of framing the conversation that we've found to be really helpful is based on these three W's: on average, things will get warmer, weirder, and worse.
In 2019, Georgia had the warmest year on record since observations began over 100 years ago. The Atlanta metro area experienced ninety-one days with temperatures above 90 degrees that year--and we expect the heat to keep on coming. Georgia currently averages about 20 dangerous days a year where the heat index is 104°F or greater. By 2050, it's projected that the state will see more than 90 of these days a year.
Here in Georgia, we also experience many of the major impacts you might think about as the "weirder" piece of this framework: really strong downpours, floods, droughts, more powerful hurricanes, and wildfires. It really spans the board here. All of these events on average are getting worse because of a changing climate.
The Drawdown Georgia framework also demands that we keep our eyes intentionally wide open about how this impacts all of our communities. We know that under-resourced communities are often hit hardest by these impacts. Dr. Na'Taki Osbourne Jelks, who is a professor at Spelman College and also a member of the Drawdown Georgia Leadership Council often explains that we're all in the same storm, but we're not all in the same boat. That is especially true in Georgia as we experience the effects of climate change.
What is the Drawdown Georgia brand, and why is it important?
The most important consideration was that we wanted this to be a very inclusive brand. We want everybody to feel like they have a seat at the table. We can't succeed without having everybody at the table. Our goal is to capture the hearts, minds, and imaginations of the people of Georgia, the businesses, the farmers, public officials, and everybody else in between who have the solutions in their hands and really only need to be inspired by this vision.
The other thing we wanted the brand to do is to be really participatory. We wanted people to see where they fit in--not just feel welcome, but to see where they could fit in. It was really important that we articulate not just what the solutions are, but that we tell stories of how it's already happening in Georgia.
How are you seeing this participation in climate solutions happening in Georgia?
One example comes from our partners at Georgia Interfaith Power and Light (GIPL). They have been working with communities of faith across the state for many years on what they call their "Green Teams," where they go in and they help congregations reduce their impact from their physical facility, their church or synagogue or mosque, as well as through the whole congregation.
GIPL took the Drawdown model and used it to revamp their Green Team. They have introduced Drawdown Georgia Congregations and they're using this as a road map to identify the pillars that they should be helping congregations work towards. They've created trainings and are going around the state virtually and in-person, helping congregations across different faith traditions to put Drawdown Georgia climate solutions into practice for their congregations.
Another example is from our sister organization, the Georgia Climate Project. They are launching Drawdown Georgia Higher Ed, which will raise up some of the best practices that are coming out of our leading academic institutions in the state. They are creating a place where educators can share curriculum about how to teach about climate solutions as well as help universities to track their progress when it comes to their organizational carbon footprints. Our goal with Drawdown Georgia is not to take it on ourselves completely, but instead to help other people go further, faster with it. We love seeing other people take that inspiration and run with it.
I want my state or city to have its own Drawdown organization. Where do I start?
We're so glad to hear that! Drawdown Georgia seeks to be an open book, open-source organization. Our hope is that the Drawdown Georgia roadmap will make it easier for other states and cities to move forward with this kind of strategy. We take calls from communities all over the country who want to start their own Drawdown initiative. It's not an easy task to undertake a project like this, but we can offer a few pieces of advice:
Visit our website. It's a great resource for so much of this information, including all of our published research, and we're continuing to add to it.

Make sure your project is based on the unique environment of your state or city. Drawdown Georgia is so effective because it's custom-tailored to suit the unique environment of our state.

Do your research. We're hoping our research can be a launching pad to help others replicate our process in a quicker way. We're publishing open source journal articles for other academics and other states who may want to replicate the methodology.

Keep it nonpartisan. When Drawdown Georgia was first being conceptualized, we understood that politics could be a significant hurdle.

Funding is critical. We're also working on the foundation side to think about whether we can provide some storytelling and documentation about what it looks like to fund this type of project in the hopes that other funders will see the value and want to support these types of efforts in their community.
What can I do about climate change?
First, think about your own carbon impact. By itself, it's not sufficient to meet the challenge at hand, but that doesn't mean it's not necessary. Then think about the largest lever of change that you personally interact with. Maybe it's your church, your school, or your job. You can almost always find an opportunity to integrate climate action into these spaces. Can you start a composting program? Can you start an initiative to reduce food waste at your company? Is installing solar panels a possibility? There's almost always a path you can find to engage in climate action.

If you live in Georgia, we'd also invite you to subscribe to our Georgia Climate Digest which publishes every two weeks. This will not fill your inbox with doom and gloom. The Climate Digest fills your inbox with hope and shines a light on the climate solutions that are working in Georgia.