Originally published by The Saporta Report, we're pleased to repost this excellent piece by William D. Bryan, program manager with the Southeast Energy Efficiency Alliance, on the importance of funding for energy-efficient retrofits as a crucial piece of the solution to Georgia's affordable housing problems.
Atlanta's Affordable Housing Problem
It's no secret that Atlanta has an affordable housing problem. The city's recent rapid growth has depleted affordable housing stock while an inflated real estate market has displaced many long-time residents. The city has approved a $100 million bond initiative to retain and develop dwellings affordable to those earning the salary of teacher or firefighter. But housing affordability depends on more than the price of shelter; it also depends on making energy affordable.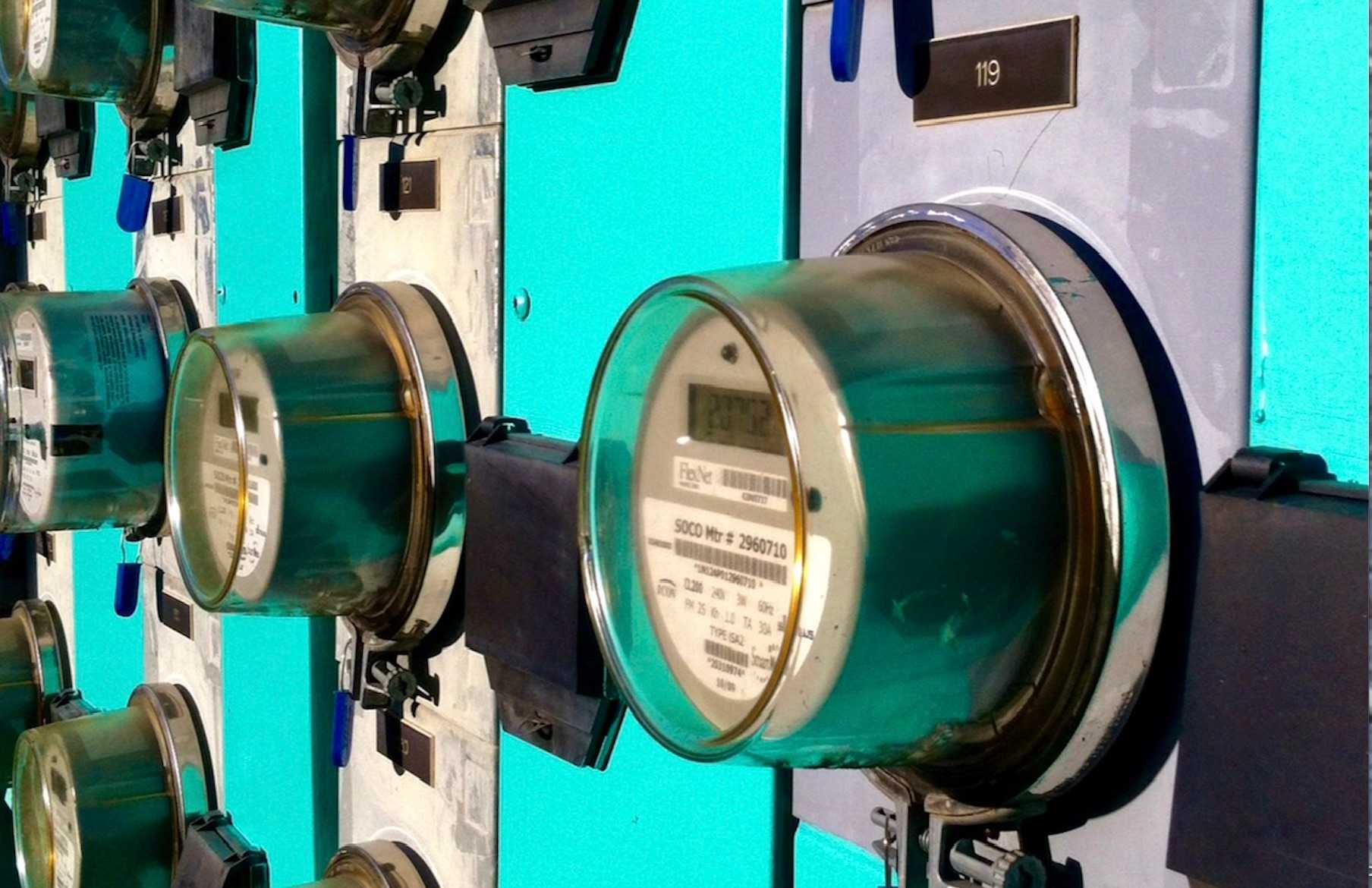 Photo by Kelly Jordan
Atlanta Energy Insecurity
Georgia has some of the lower electric rates in the country, yet millions of Georgians are energy insecure and struggling to maintain vital energy services including heating, cooling, and lighting. Energy insecurity is particularly acute in Atlanta. A recent study found that low-income residents here face the fourth-highest energy costs as a percentage of their income of any city in the nation. Over half a million households in the Atlanta region pay more than 6% of their monthly income for energy, exceeding HUD recommendations for affordability. More than half of these households are considered severely burdened and pay more than 10% of their income on energy, and close to 150,000 households in Atlanta pay more than 16% of their income on energy.

Energy bills are especially high for low-income and non-white residents, who set aside a higher portion of their income for utility bills and often cannot afford to make repairs to improve their home's energy efficiency. In fact, the median energy cost burden for Black households in Atlanta is 32% higher than for white households and is 52% higher for Hispanic households than it is for white households, reflecting the cumulative impacts of past racial and economic inequities. This history still shapes energy and housing policy and circumscribes access to affordable power.
COVID Effects on Energy Insecurity
The COVID-19 pandemic has made energy insecurity more widespread as job losses and increased energy use while sheltering in place have simultaneously raised household costs and made it more difficult to pay bills. Georgia's COVID-19 disconnection moratorium temporarily prevented households from losing access to energy but did not provide long-term solutions to accumulating debt and shutoffs when it ended in July 2020. In just the past 90 days, nearly 6,000 people in Atlanta have called 211 for assistance with electric bills – making it second only to help with rent payment assistance and more than twice the rate for help with vouchers for motels. Existing energy assistance is not equipped to support all of the households at risk for energy insecurity and facing disconnection.
Inefficient and Unhealthy Homes in Atlanta
Additionally, inefficient homes can be unhealthy homes, and the effects of energy insecurity contribute to health risks faced by millions of Georgians. Thirty-four percent of housing units in metro Atlanta were built prior to 1980 before any enforceable residential energy codes were in place. Inefficient and aging buildings put residents at a higher risk for chronic illnesses like asthma, which is exacerbated by pests, moisture, and thermal distress. An estimated 10.8 million households in the South have had to make the potentially life-threatening decision to forego food or medicine to pay for energy.
Federal Low-Income Home Energy Assistance Programs Fall Short of Need
Unfortunately, federal, state, and utility support does not provide enough funding to reach most Atlanta households in need of energy-efficient home improvements. Federal programs like the Low-Income Home Energy Assistance Program provide crucial weatherization and bill assistance services, but they fall short of the need. One out of three households in Georgia – more than a million homes – are eligible for LIHEAP, but in 2019 only 15% of these households received support.
High Participation Costs to Weatherization Solutions
While bill assistance is a necessary stopgap, weatherization provides long-term solutions that reduce energy costs and improve housing health and safety. Georgia was recently ranked 42nd in the nation for energy efficiency, and in 2017 Georgia utilities spent $55.5 million – or 0.42% of their revenues – on energy efficiency programs. This funding supported weatherization and efficiency incentives but precluded many low-income Georgians because of participation costs.
Thankfully, Georgia Power is developing a weatherization pilot program focused on income-qualified households. While the program initially funds retrofits for only 500 homes across the state, it offers promise for expansion.
The darker colors on this map relate to higher energy cost burdens for residents in metro Atlanta. Photo by SEEA.
Expanding Access to Energy Efficiency for People Living in At-risk Housing
In 2018, city officials in Birmingham, Alabama allocated $1.4 million for a Neighborhood Revitalization Fund to provide energy-efficient home repairs in the city's most burdened neighborhoods. By leveraging similar Community Development Block Grant funding as well as other available federal and private funding, Atlanta could provide no-cost rehabilitations for people living in at-risk housing.

If Atlanta policymakers fulfill their promise to expand access to energy efficiency and home rehabilitation programs, then hundreds of thousands of city residents can be spared the impacts of energy insecurity. The city has an opportunity to lower barriers to energy efficiency and housing programs by bringing utilities and regional municipal governments together to create one-stop services for income-qualified residents.
Energy Efficiency as a Meaningful Component of Affordable Housing Policies
Addressing the high cost of housing without considering the hidden costs of energy guarantees continued hardship and displacement for many Atlanta residents. By including energy efficiency as a meaningful component of Atlanta's affordable housing policies, the city will be better equipped to overcome the affordability challenges faced by too many residents while also ensuring that housing is healthy and safe.